Today has been pretty uneventful, to be honest. I've traveled most of the day. I left Las Vegas in the morning, and am now in New York City again.
On Tuesday I had a rather slow morning. I had deiced to take it fairly quiet, and only went for a walk down the Strip. It was still very hot, so the energy level wasn't great. However, walking south down the strip was interesting enough. I got to see more of the hotels, and the hotels in Las Vegas are strange. Like New York, New York, which is supposed to look like, as you probably guessed, New York. There's also one that looks like Disneyland or something. And a whole lot of other strange hotels. Remember I said Las Vegas is a bizarre city?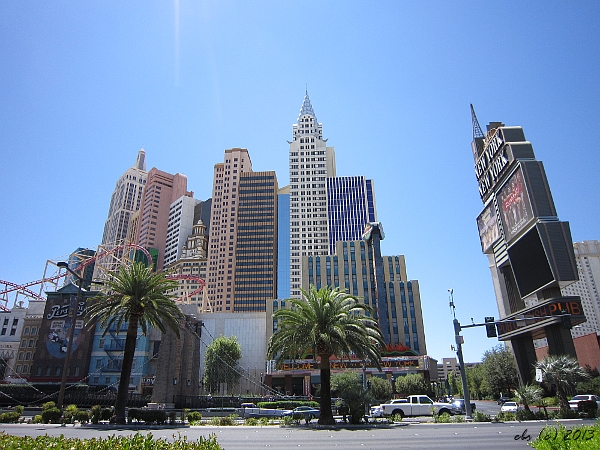 After my walk, I decided it was time for me to try my luck in the casino. I mean, it's the thing you just have to do in Las Vegas. I didn't play for a fortune. I lost the total of $1 on the slot machines, and $1 on the wheel of fortune. Oh well.
My friend D came to pick me up in the afternoon, and he took me to Hoover Dam. It was actually constructed during the great depression; the construction work started in 1931, and was finished five years later. I found the dam quite impressive, especially since it was built in a time when they didn't have the modern technology we have today!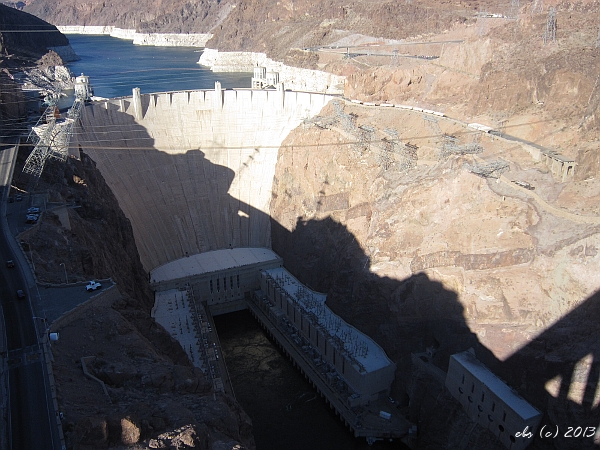 The dam is on the border of Arizona and Nevada, and from the point we were looking at it, we were officially in Arizona, and by that another time zone! That was a bit funny.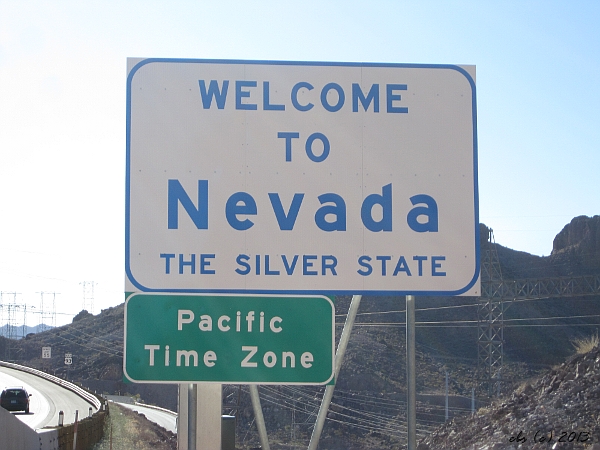 After having a look at Hoover Dam, we stopped to enjoy the view of Lake Mead, which is the reservoir connected to Hoover Dam. It is huge, and quite beautiful.
D and I went to have dinner at Port a Subs, where we both had wraps. Mine had avocado and salad and stuff (as I am a vegetarian), and some yummy unsweetened tea. After dinner, D dropped me off by my hotel.
In the evening I went to see the Cirque du Solieil show at the hotel (I got 20% off the tichet as I was a guest there). I have been wanting to see Cirque du Soleil for ages, as I know they are quite unique at what they're doing. They have several different shows, and the show at the hotel is called Zarkana. This was actually the show in Las Vegas I wanted to see the most!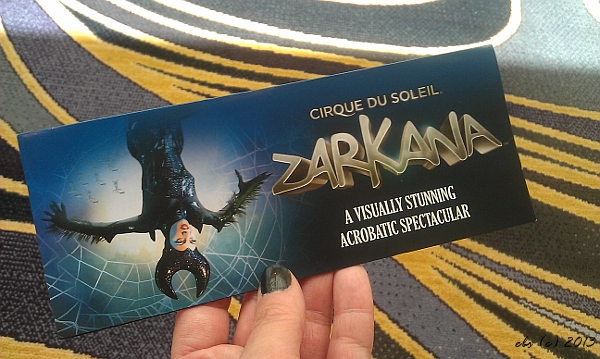 The show was spectacular! I loved the whole steampunk and goth look it had, and the acrobats were amazing. The thing that really does it, though, is how it's all wove together, the music, colours, stunts – the whole thing! It's more than just acrobats "doing their thing". It really was the prefect end of the day.
Yesterday was spent mostly by the hotel pool. It was nice just to relax and take it easy. I found a sunbed in the shadow, and I either read my book, or went for a swim in the pool to cool down.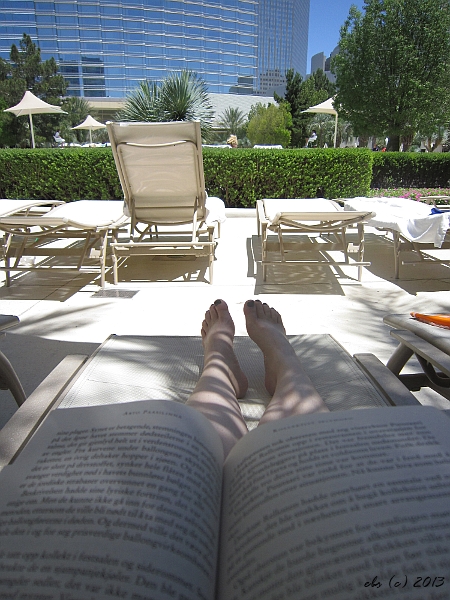 The travel to New York City today went smoothly. I love the hotel I'm currently staying at: The Library Hotel. I admit that it's expensive to stay here, but so are most hotels in New York. It's very central, though, and designed for book lovers. There are books pretty much everywhere! And the complimentary chocolates welcoming you have book or library related quotes too! I'm sure I'll sleep well tonight!