I realised I never got around to blog about my last full day in Rome. The Friday was spent travelling, and was fairly uneventful, so I will not be blogging about that day, but on the Thursday I went to what's called "Ancient Rome", which is worth a visit if you visit Rome.
I went up to Colosseum by public transport, as I had bought a 24 hour travel card (very handy, can be used for trams, busses, and the underground). I was amazed by the huge queue outside both Colosseum and Forum Romanum, but didn't really care too much, as there's a lot to look at in the area. You can even see quite a large part of Forum Romanum without going inside!
Colosseum is quite impressive to look at from the outside. This round amphitheatre was built of concrete and sand in 70–80 AD, and it is the largest amphitheatre ever built. The Colosseum was used for gladiatorial contests and other public spectacles, and is estimated to have been able to hold up to 80 000 spectators!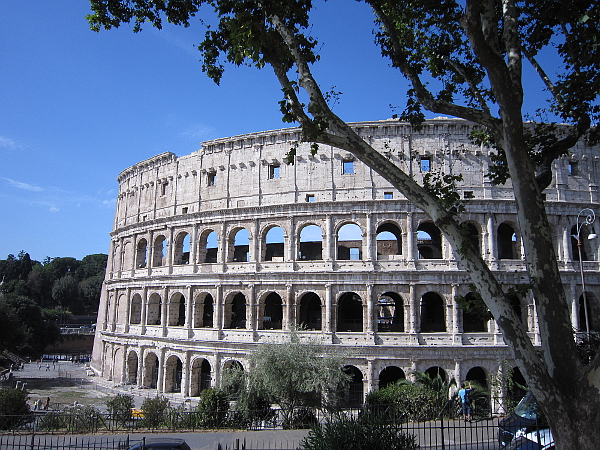 Right by Colosseum is Forum Romanum, a rectangular forum, or plaza, surrounded by the ruins of several important ancient government buildings at the center of the city. For cenuries this was the centre of the public life in Rome, and this was where statues and monuments commemorated the city's great men.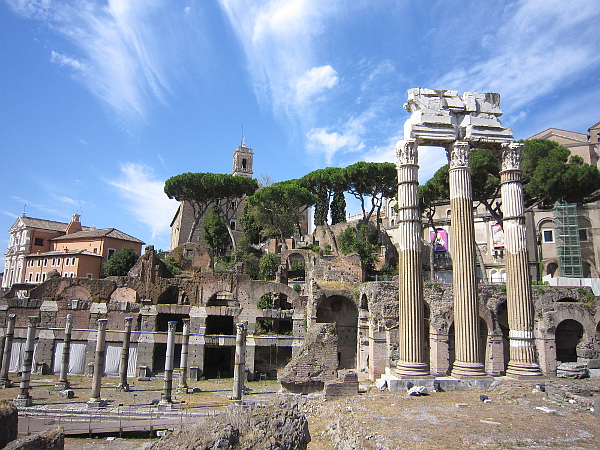 There's a lot to look at in the area around the Colosseum and Forum Romanum, so walking around looking at so much history was something I really enjoyed. And it took most of my day.
I had dinner close to the hotel, and did a bit of walking around before I headed back to pack my things and get ready for travelling the next day.