The first weekend of February we went to London to visit the exhibition Harry Potter: A History of Magic at the British Library. The decition of going was made in January, and we booked the trip before checking if there were aviable tickets. When checking the website it turned out it was all sold out. Needless to say, we were disappointed, but decided that a weekend in London would be nice even without visiting the exhibition.
We arrived in London Friday night, and stayed at a hotel near the British Library called Pullman St Pancras, that I got a really good deal on. When we got there, we got upgraded to a DeLuxe room, which was really good. The view from the room was great, and at the end of the hall on our floor, we could see The British Library. The location was great, and the room brilliant!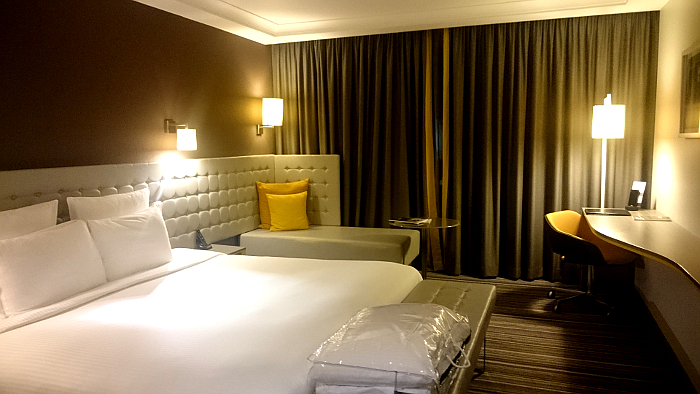 Saturday morning we met up with a friend of mine for breakfast. I had been given the suggestion of a place called Vx, which is a shop that prouds itself to be a vegan junk food shop. It was a really small place, but they had a good selection of food and cakes. I went for the Marinara Meatballs Sub, and it was really very good! I also had a chocolate doughnut for dessert.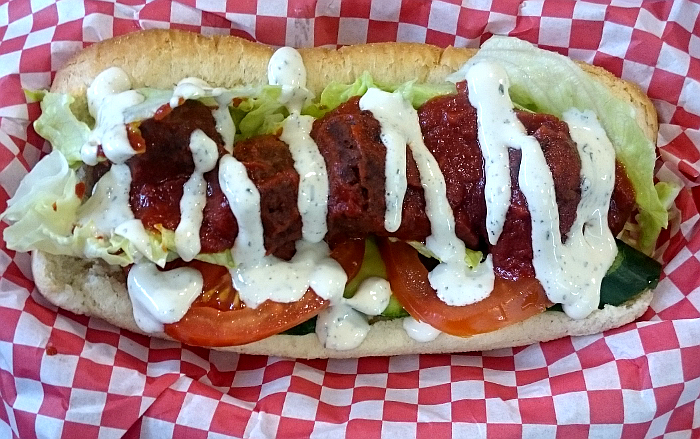 After breakfast we headed to the Bristish Library to tey our luck. Going to London for the exhibition and not asking if there were any free tickets would be silly, we thought. And we were in luck! There were tickets, and we could enter the exhibition pretty much straight away.
It was a fantastic exhibition! There were rare books, manuscripts and magical objects from the British Library's collection, as well as original drafts and drawings by J.K. Rowling and illustrator Jim Kay, and objects from The Museum of Witchcraft and Magic in Boscastle, Cornwall.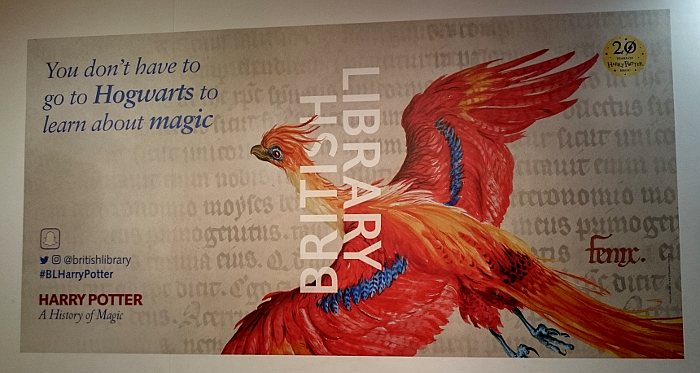 On Sunday we went to have breakfast at one of my favourite vegetarian restaurants in London: mildreds Kings Cross. On weekends they serve brunch in the mornings, and we went for the scrambled tofu, slow roasted tomato, oak smoked house beans, roasted mushroom, sausage and toasted sourdough. Now, that's what I call a breakfast! Or brunch, if you prefer… It was a perfect way to start the Sunday.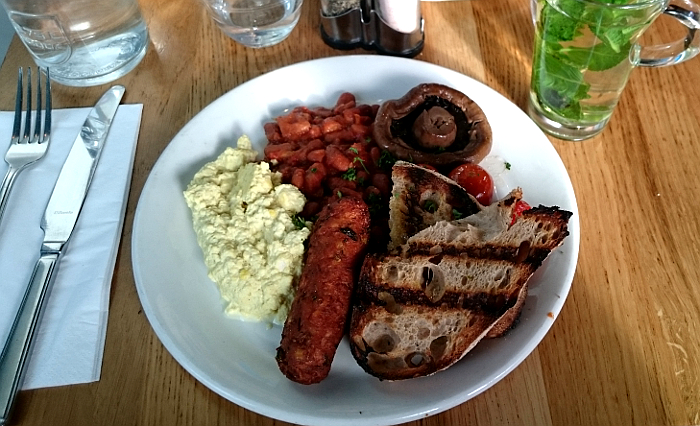 After breakfast we went back to Vx, to end our weekend in London with cake! This time I had a piece of the Unicorn cake. It was delicious, but very sweet, so I didn't manage to eat the whole thing. However, I would love to go back and try more items from their menu at some point. Anyhow, a great way to end a great weekend!