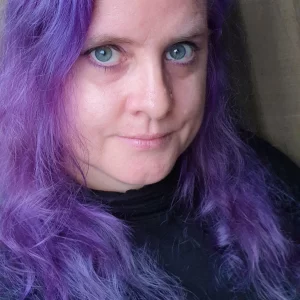 Hi, my name is Elin! I live in Oslo, the capital of Norway, and I was born in the 1970's.
I am many things – I'm a librarian, I'm a geek, I'm a vegan, I'm a goth, I'm a yogi, I'm pansexual… There's a lot of boxes to put me in, if you'd like. That being said, none of the boxes really say anything about who I am.
This is my personal blog, where I talk about miscellaneous things from my life. Sometimes it might be books, a nice restaurant I've visited, my travels, or other things. I'm not sticking to one single theme.
Stick around, and you might get to know me, at east a tiny bit.