I picked this book up at a bookcrossing meet up back in 2008, but didn't get around to read it until now. And I'm mighty glad I did, as this was a very good read! The lies of Locke Lamora by Scott Lynch is the first book in the Gentleman Bastard series, and was first released in 2006. Lynch was born in Saint Paul, Minnesota, USA, in 1978, and had since written two more books in the series: Red seas under red skies (2007) and The Republic of Thieves (2013). There are at least five other books planned to be released in the series.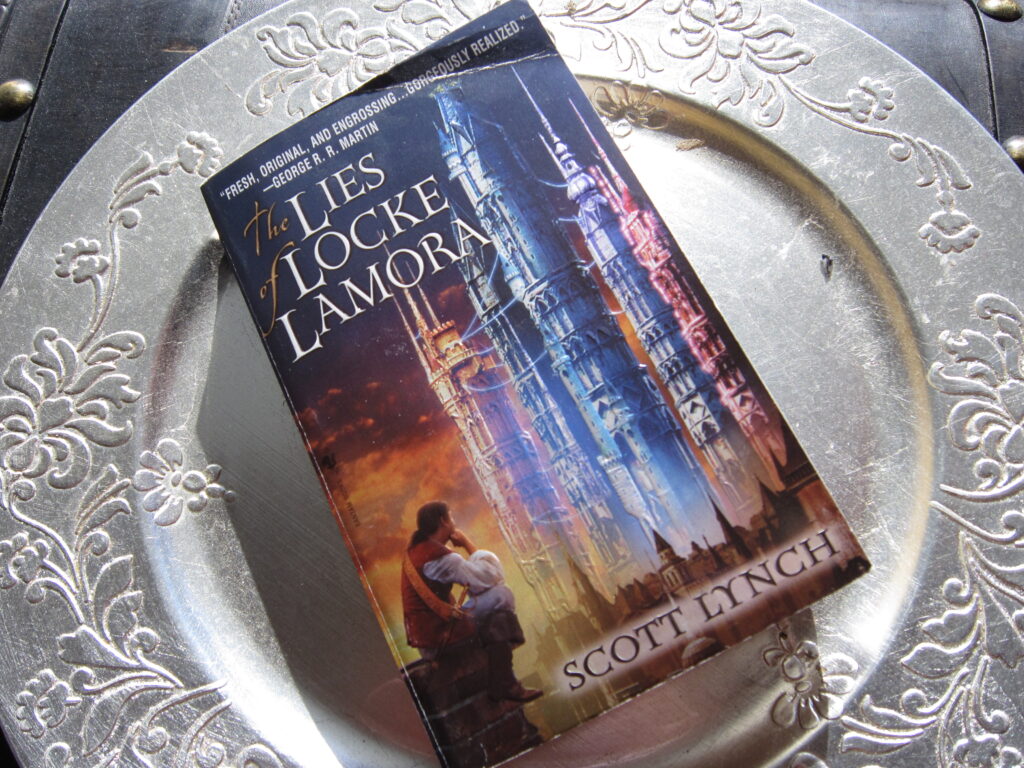 The story in this book is about Locke Lamora, who at the age of six ends up being bought by Father Chains, a priest of the Crooked Warden, the god of thieves. Here he is brought up to, along with a group of other young boys, to be a master of disguise, and they become "the Gentlemen Bastards". This is the setting for an exciting thriller of a journey for us readers…
This book was different from any other fantasy book I've read in many ways. Not only did it have a pretty original plot, but it had a rather colourful language as well. If you're of the religious kind, you might find it offensive, as it does contain swearing. Personally, I think it fits with the rest of the story.
For me, this book was a real page turner. There's so many good things about it, not only the language and the originality, but it is full of humour and is at times so exciting, I almost forgot how to breath! I also loved all the different and colourful disguises that were described, and kept wondering how Locke could fool so many.
I must say though, this is not a book for the faint-hearted. Lynch has not spared any details in the combat scenes. They are quite bloody, to say the least. But if you don't mind such things (personally, I think it makes the book just that much more believable), you'll probably enjoy it.
As far as I've understood, Warner Brothers bought the movie rights to the book shortly after it was released. However, I'm not sure if I'd like to see it at the cinema, though it were to be screened, I'd probably go. I'm worried, though, as the descriptions in the book are so lively and great food for your imagination, I have a hard time seeing the film can come anywhere near the book. But we'll see, time will show.