The last few days have been far less eventfull that my first week of travel. I haven't done a whole lot, but slowed it down. I think that after traveling for a bit, your energy level just isn't at the same peak anymore, and you just feel like doing less.
My main event on Tuesday was visiting Trinity College and the Books of Kells. It was amazing! But more about that in another entry.
I also went to a place called Tea Garden, where my goal was to drink tea. I had looked it up on Yelp, and it had good reviews, so I wanted to try it out.
I was first not sure if I'd gone to the right place, as I had to go down a pair of steep, winding stairs to get there. It also didn't look like what I expected from a tea place. However, I had come to a proper tea place, and the tea was really good (but I missed having milk in my black tea, but didn't dare ask for it).
The Tea Garden also seemed to be a very hip place. Not so much for the interiour, but because a lot of young, hip people were there. I, on the other hand, is not a hip person, but was still happy to sit by myself, drink wonderful tea and read my book.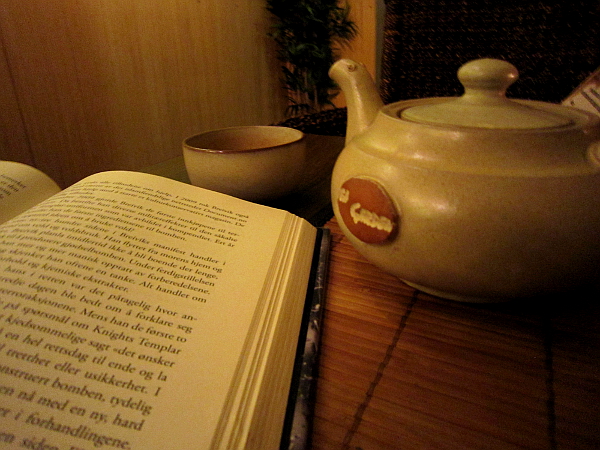 After drinking tea, I headed to the Longstone Pub, to the monthly Dublin bookcrossing meetup. We weren't very many, but it was a nice bunch of people, and I had a brilliant time. Before I went there, I had a plan on leaving early, but I ended up staying until the end.
Wednesday was another quiet day. I had decided to sleep in, but didn't, as there was too much noise in the hotel. Not extraordinary noise, just the regular noise that comes from super thin walls. So, I was waken by the fact that the people in my neighbouring room were talking (normally) to eachother. However, I decided to stay in my room and relax, before I went out for breakfast. The breakfast at the hotel I was staying at wasn't exactly the greatest, to say the least. Instead I went out for brekfast, and then did a bit of walking around Hanry's street.
I then went to an early showing at the cinema. Off peak tickets were cheaper, only €7.50, and I landed on a film called What If, with Daniel Radcliffe. It's not the sort of film I'd normally go to, but it wasn't too bad. Not too crazy about the ending, but, oh well.
After the film, it was already dinner time, and I headed for a cheap, vegetarian place. The food was good, and only €3 for a plate of food. And that was pretty much what ended my day.
On Thursday, i.e. yesterday, it was time to move to another hotel. I'm staying at the convention hotel for Shamrokon (EuroCon), and was fortunate enough to have a bus going directly from right outside my former hotel to where I'm staying now. So, I went to the new hotel after breakfast, and then walked to the centre of the city. Walking through St Stephen's Green is actually qiote nice, and I was in no hurry, so I did stop and have a look around as well.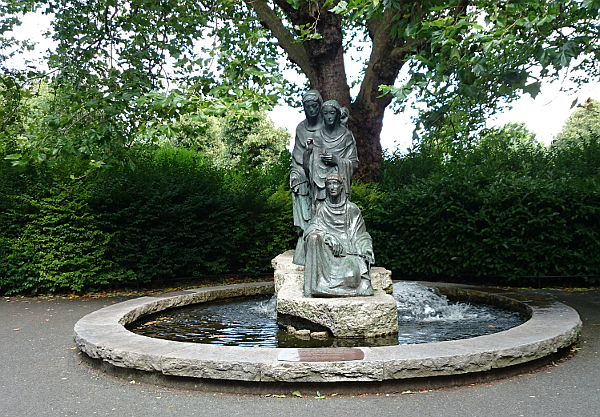 I met up with Peadar, whom I first met at EasterCon last year, for lunch, and he then took a couple of other science fiction fans and I on a privately guided tour in Dublin Museum. Peadar was the perfect tour guide, with so much interesting knowledge! Dublin Museum has free admission, and is most definitively a place I'd like to visit again at some other point.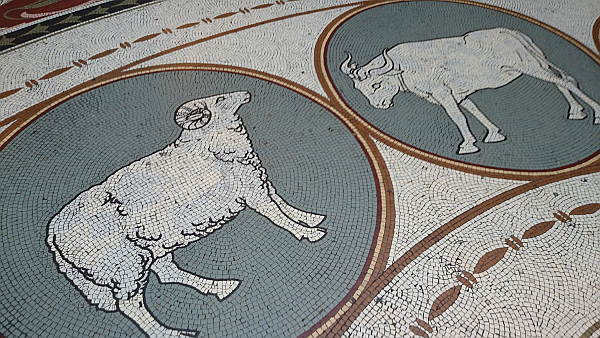 After the museum visit, we headed back to the hotel, and I got to check in and then head for my room. I had amazingly tasty Indian take away for dinner (in my room), and the evening was spent chatting to strangers. I was warmly welcomed to sit by the table with a group who had come over from Australia, and it was very nice.
It was then bedtime, and I headed for my room, for a cup of tea and some reading before I got a good night's sleep.