Unfortunately, my little PC that I had brought with me to Bali decided to act up, so I wasn't able to blog anymore. A bit annoying, I admit, but not everything is fine again (though I'm writing this on another PC). As you also can see, I have moved. I'm not going into details here, but my blog moved. For various reasons.
So, I celebrated New Year's Eve at Bali Friendship Café in Seminyak. I was fortunately to be invited to two different places. After attending a CouchSurfing meetup in Seminyak, I got to know some people, which was great. One of the people there worked in a café across from where I was staying, so I went there to celebrate the coming of 2018. It was really nice! Friendly people, good laughs, live music and fireworks! It was great!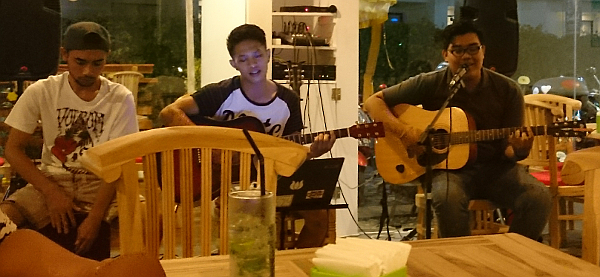 My original plan was to stay in Seminyak the whole time, but after a bit I realised that I really wanted to see ubud as well. So I booked two nights at a villa there, and organised my travel. And I'm so glad I did! Ubud was such a nice town, and i really wish I had more time there. Two days just isn't enough! However, I did get to finally see some Balinese dance, which I found fascinating. It was so fun to see, and I disagree with those who claim it to be tedious. I suspect those people for not paying attention.
When I had to say goodbye to Bali, I sure hoped I could go back some day! I think I'm in love with the place…