Quite a while ago, a friend and colleague asked if I wanted to spend one night at Fuglemyrhytta, a self service cabin in Oslomarka. Of course I wanted to go, and we decided that Sunday to Monday almost at the very end of September would be a good date for both of us. So, we booked beds and arranged to go.
We met up Sunday afternoon at Frognerseteren, which is a tube ride away from where I live. From there we walked to Fuglemyrhytta. I think the hike is supposed to take about 30 minutes, but we didn't hurry, and had more of a stroll. And we stopped to look at things. It was an absolutely georgeous day, as we were hit by a bit of Indian summer. The sun was shining, and the thermometer told us it was 20°C.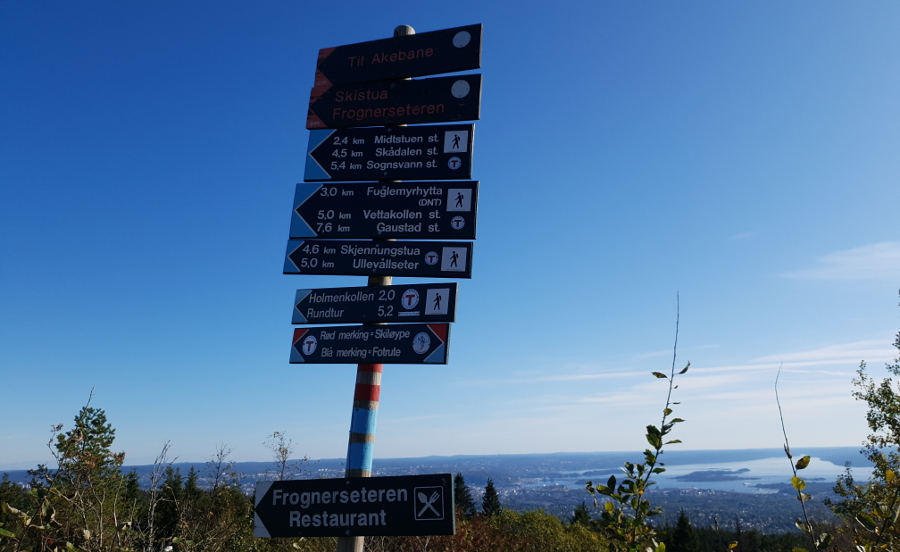 There was no one else at the cabin when we arrived, but we knew there were three others who were supposed to stay the night there. That being said, Fuglemyrhytta seems to be a popular destination for many hikers, just to stop outside, sit down and maybe eat some packed food. And I can totally understand why: The view is spectacular. Especially on a day like that.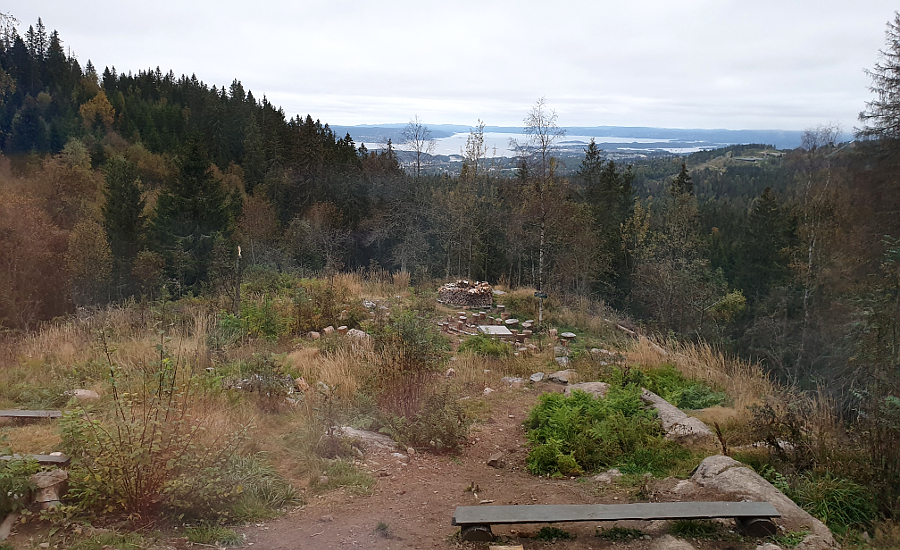 The cabin is equipped so that you can cook, but you have to bring your own drinking water. There's a stream nearby the cabin, that can be used for cleaning. The water in the stream comes from a nearby marsh, so drinking it may make you pretty ill. Besides, it's kind of brown, so not even nice after boiling it.
I had made dinner at home to reheat, and my company had brought rice and dessert. For being at a cabin with no other electricity than the solar panel lamps (i.e. you're not able to charge your phone or anything), it felt pretty cool to have a really nice dinner. And with that view!
The other three people arrived later on, but spent most of the evening outside the cabin, where they had their meal. We had a cup of tea outside, watching the beautiful view, before heading inside to have a round of none competitive TP questions, which was fun.
I must admit I didn't sleep very well. I think it was because it was so utterly QUIET, and we were pretty much in the middle of nowhere. Not that I was afraid of animals, more for strange humans that might be lurking around the walls. (There was none, of course…)
Fortunately we were in no hurry the next morning, and the other three had left when we got up. We had breakfast, packed, tidies and cleaned after ourselves, before heading to the tube. We walked down to Vettakollen tube station this time, and it took about 40 minutes of strolling.
One of the things that makes Fuglemyrhytta interesting to visit, is the fact that it was designed by Snøhetta. The Norwegian architects are known for designing the Library of Alexandria in Egypt, and the Opera House in Oslo, to mention a couple.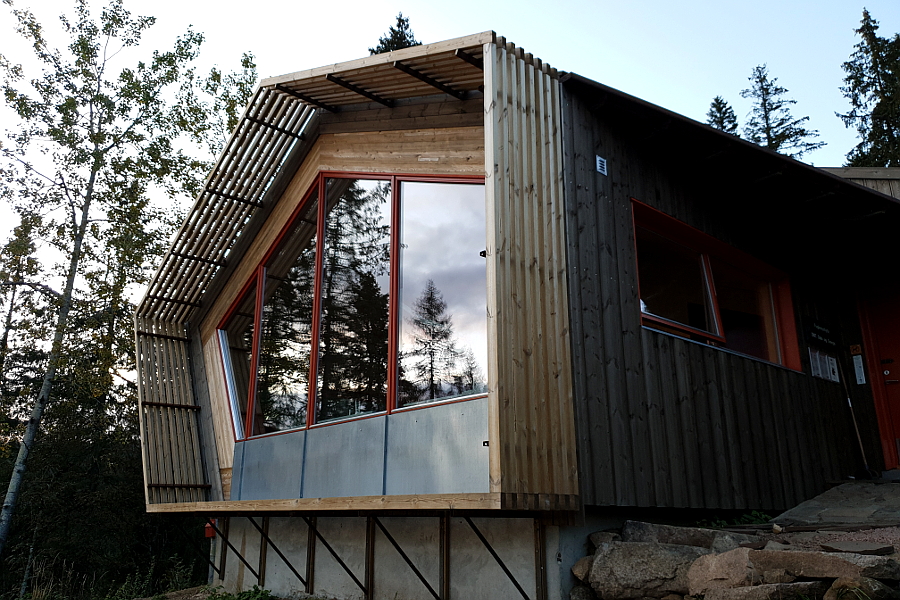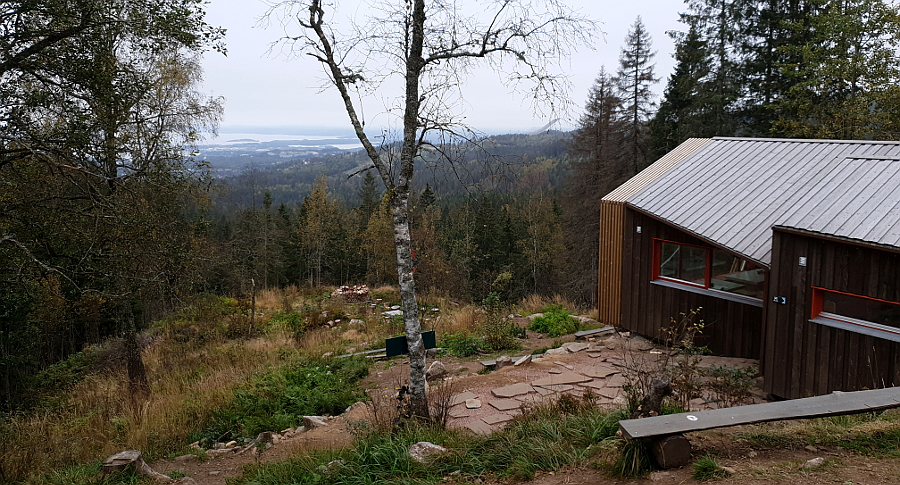 It was a couple of nice days, and I would love to go back one day.