London is such a great place for book lovers. There are so many bookshops and other book related places to visit. Some I visit pretty much every time I'm there, like Waterstone's Picadilly (which is huge!), some I've only visited a handful of times, while others remain to discover. Of course I'm planning on visiting a few this time around as well. There are some shops that aren't around any longer, like Silver Moon, and that's sad. Fortunately, there are still a bunch of good ones still around.
One bookshop I've been to a couple of times, is Daunt Books in Marylebone. It's an independent book seller, and the address is 83-84 Marylebone High Street, London. It's such a beautiful shop.
I love second hand bookshops, and one of my favourites in London is Skoob Books. Every time I'm there it feels like I'm in a treasure chamber. Books from floor to ceiling. Of course, visiting Skoob in a hurry, is a bad plan. You need enough time to browse the shelves, and take your time. If you do, you might fine something really cool. I once found an annotated edition of Alice in Wonderland. I'm always excited to visit! What will I stumble upon this time?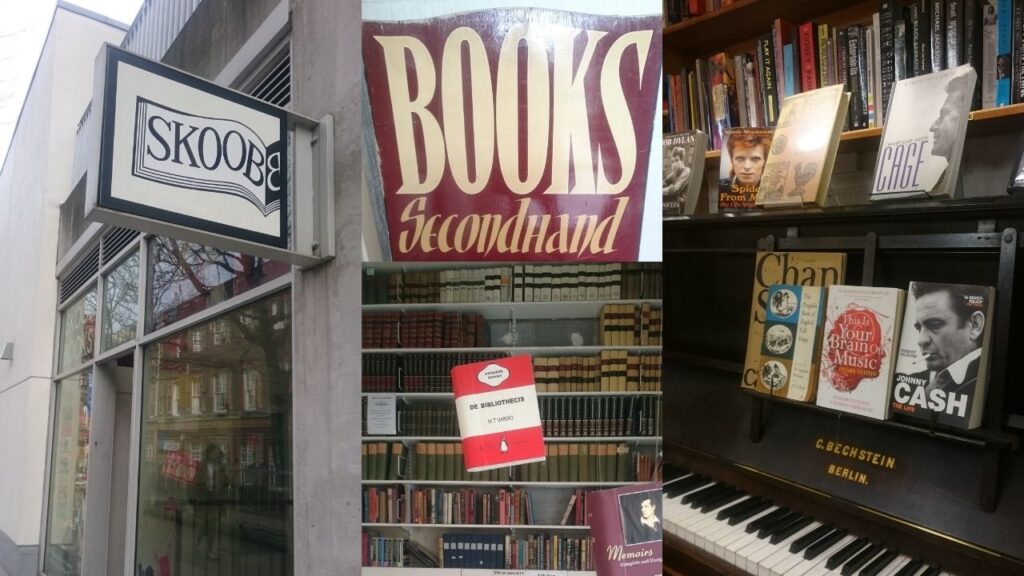 A shop I can't remember ever visiting is Gay's the Word in 66 Marchmont Street. Which I find really odd. Not the shop, that is, but that I haven't been there. I have a feeling I might be a tad bit poorer money wise after visiting them (but richer for books). I think they have both LGBTQ+ and non-LGBTQ+ books, though it's the LGBTQ+ ones I'm more interested in, especially if they're YA. On the same street (82 Marchmont Street) there's a book shop called Judd Books, that looks really interesting. They have both new and used books. It would make sense to visit that as well.
Another bookshop I stumbled upon googling, was Bookmarks. They're the largest socialist bookshop in Britain, and have books on politics, economics, trade unionism, labour history, the environment, black struggle, women, culture, fiction, and more. That sounds really interesting to me, and their address is 1 Bloomsbury Street. Also, they seem to have some cool merchandise that I might interested in getting my paws on.
Do you have some favourite bookshops in London? If you do, which ones?