Friday was to be another sunny day in London, but it was also my last day and the day I went home. I thought I would make the best of it, but I can say it as it was: It did not at all go as planned!
I decided I wanted a really nice breakfast, and headed to Mildreds again. As it was a public holiday, they had the Weekend Bunch Menu, with several yummy options. Unfortunately, many of them included the scrambled tofu. "But you love scrambled tofu?" you might think, and the answer to that is yes. I absolutely love scrambled tofu. But I'm also very intolerant/allergic to bell peppers, and Midreds' scrambled tofu contains lots of bell peppers. I don't know why they don't make their food from scratch, or if there's some sort of prep that makes it impossible for them to make scrambled tofu without the bell peppers, but it is what it is. So instead I went for the gunpowder toastie, with pea spinach & potato, green chilli, smoked cheez, and mango pickle yoghurt. It was very hot, but very yummy and filling. I also had a glass for fresh juice (pineapple, apple, ginger, and turmeric) and a cup of oat latte. Indulging myself before going back to the hotel to relax, just felt like the right thing to do!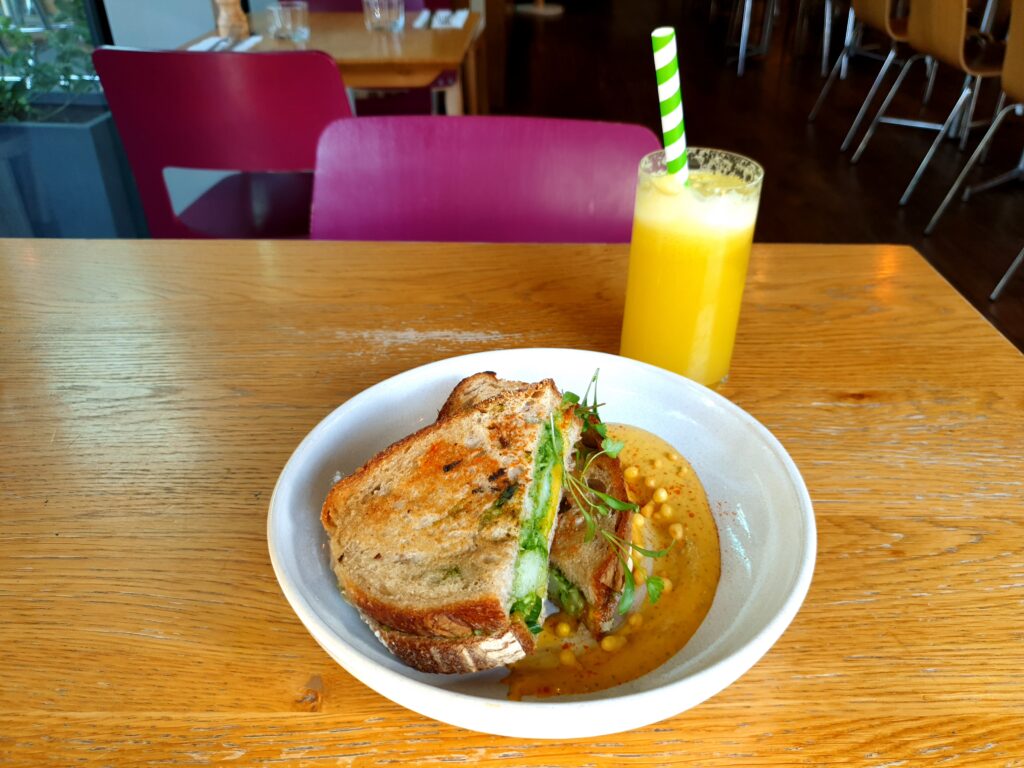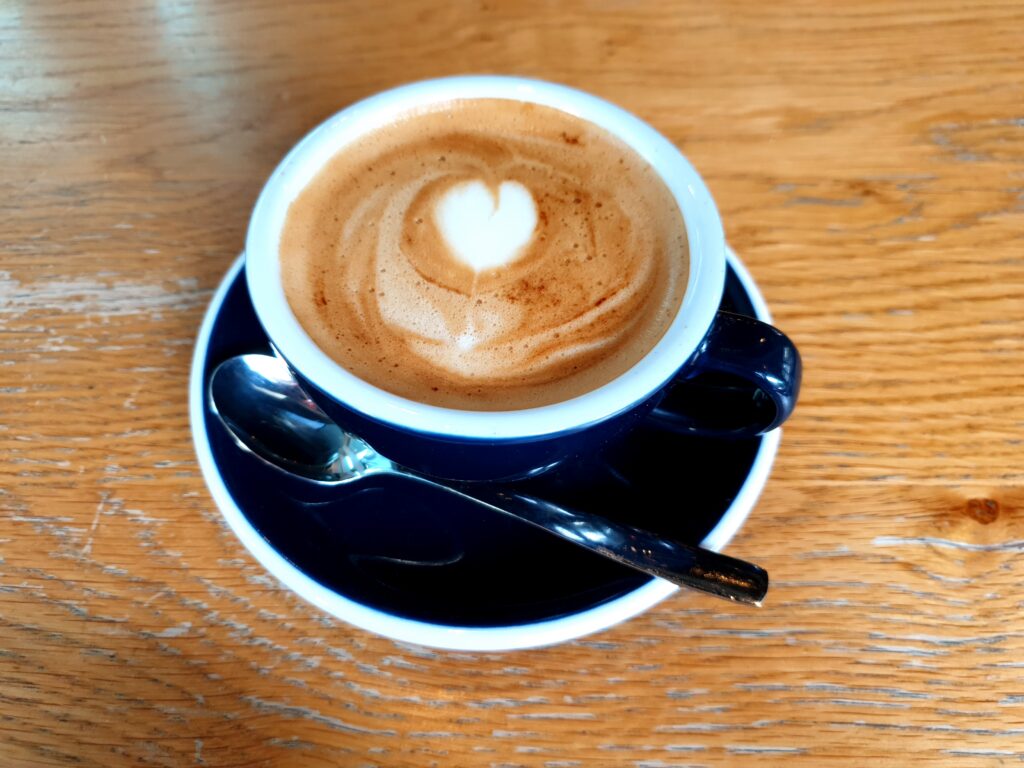 Before I left for London, and also while I was there, the British news told us that the airports were all chaos with huge queues. With that in mind, I checked Heathrow's webpage, to see what information there was on fast track at the airport. The webpage was a bit weird, and from what I could tell, they didn't have any, due to Covid-19. Having lived in the UK, and been to the UK many, many times, I knew that this information might actually be outdated. They had lifted all restrictions in England not long before, so I thought that maybe they hadn't gotten around to update the information on the webpage. (They tend to be rather slow at such things in England). I contacted SAS customer service, and asked if London Heathrow had fast track. They told me they would need to check with colleagues, so I just assumed that meant they had to get in touch with employees at Heathrow (especially when they made me wait for over 30 minutes). When they finally came back to me, they confirmed that no, no fast track at Heathrow. In addition to this, there was work on the Piccadilly Line, which is the tube line that takes you from the centre of London to Heathrow.
After checking out of the hotel, I decided to take the tube to Paddington, and then a train from Paddington to Heathrow. The train wasn't the Heathrow Express, but a regular train, and it didn't take as a much time as I thought it would. To my surprise, there wasn't a lot of people on the train, and hardly any queue at the checking (though travelling SAS Plus helps). When i checked in, I was told "the lounge is after fast track security". I was surprised, to say the leased, and replied "There's a fast track?" to which they replied "of course!" Turns out Star Alliance have their own fast track. Needless to say, going through fast track took no time at all, and then all of a sudden I had six hours to kill at the airport. No queueing, no waiting, just everything going very smoothly.
Having so much time at the airport meant I could go to the lounge that is pretty far from my gate. Singapore Airlines is a member of Star Alliance, and since I had lounge access, I headed to their lounge at Heathrow. That was the right choice! Often Asian airlines are better at vegan food, and I picked up a poké bowl with veggies and edamame beans, as well as some egg free noodles. There were plenty of snacks and drinks as well. The hummus tasted great, so I must admit I had plenty of it. It was nice to just relax and read while waiting for my plane's departure.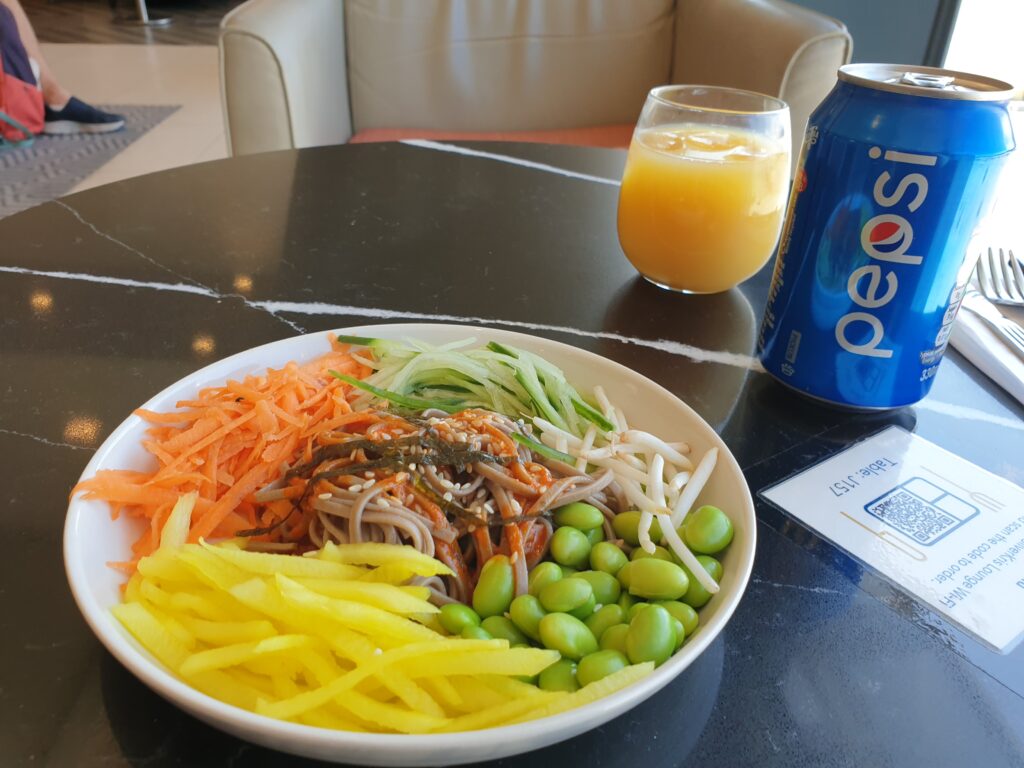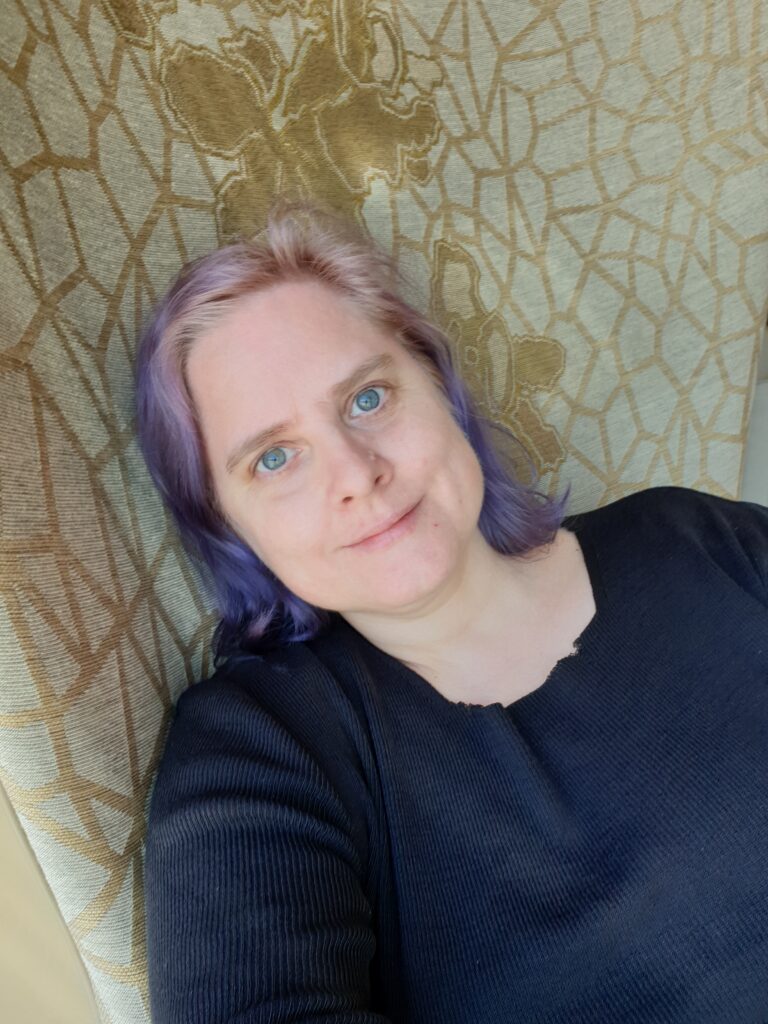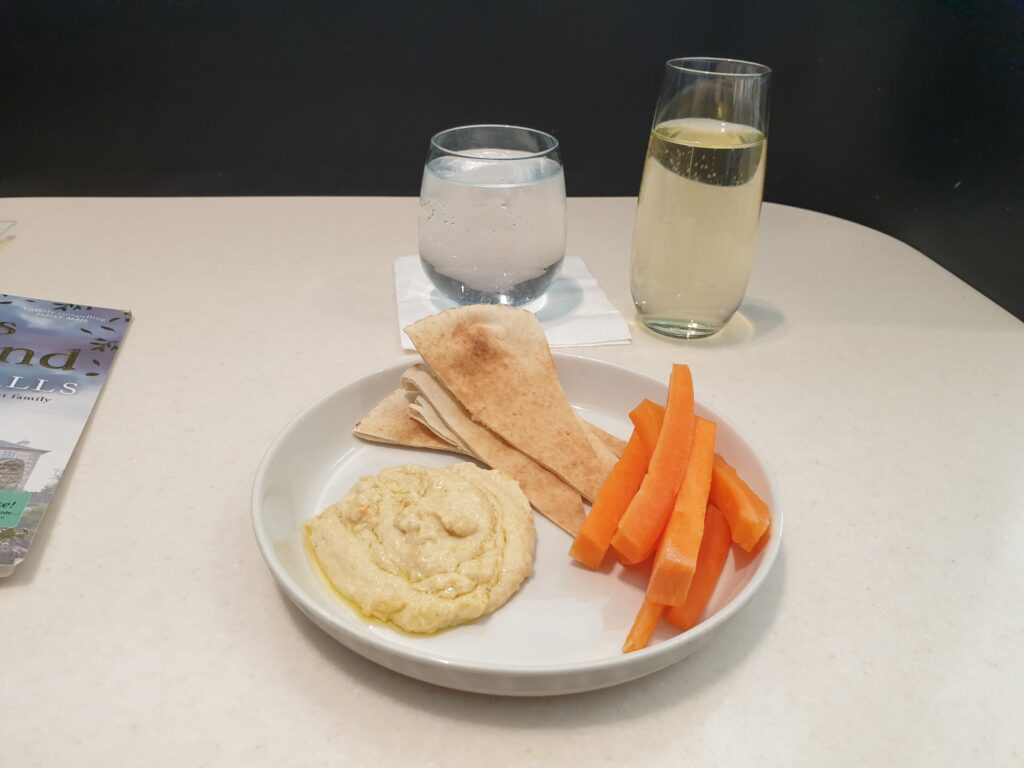 After spending a few hours in the lounge, I headed back to "my" part of the terminal. It was kind of walking in the wrong direction, so it took quite a while to walk there. And then it was time to board the plane and head back to Norway. I spent most my flight reading and drinking white wine.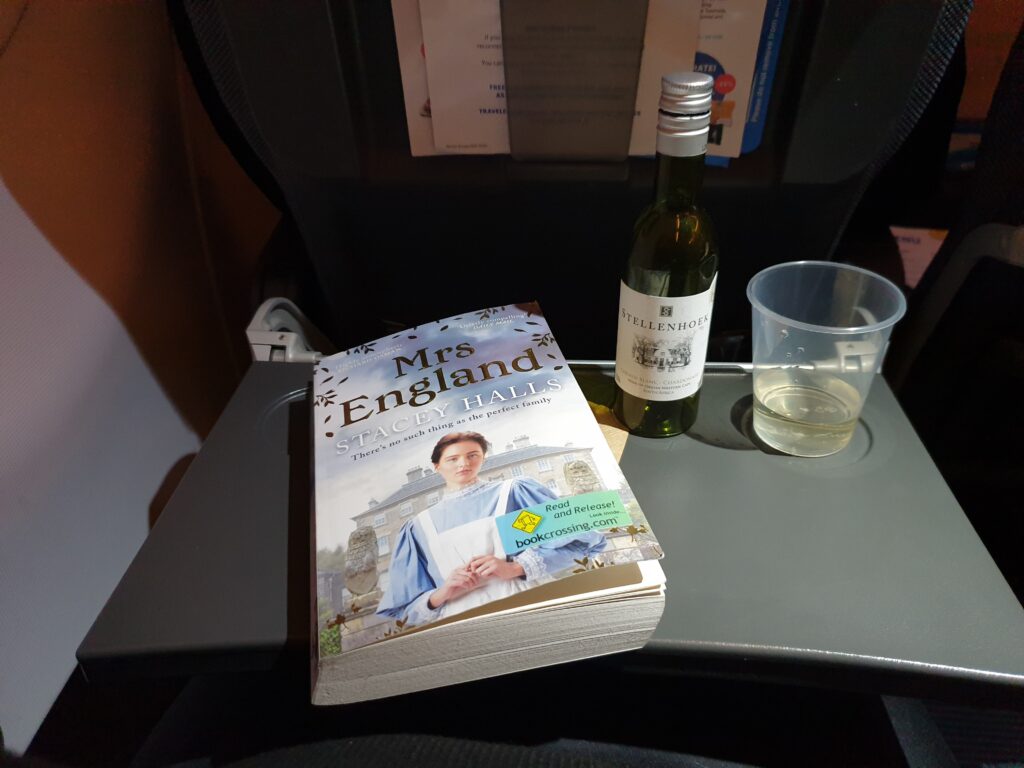 It was fairly late when we landed, and I picked up my bags and got the train back to Oslo. London was lovely, and I'm already looking forward to my next trip.