[AD – gifted product]
Earlier this year I read The Witch's Heart, written by Genevieve Gornichec,and fell head over heels in love with it. When I was asked if I wanted an ARC, of course I was all «Yes, please!» I was quite excited when it arrived, to say the least. The book is published today, 25 July 2023.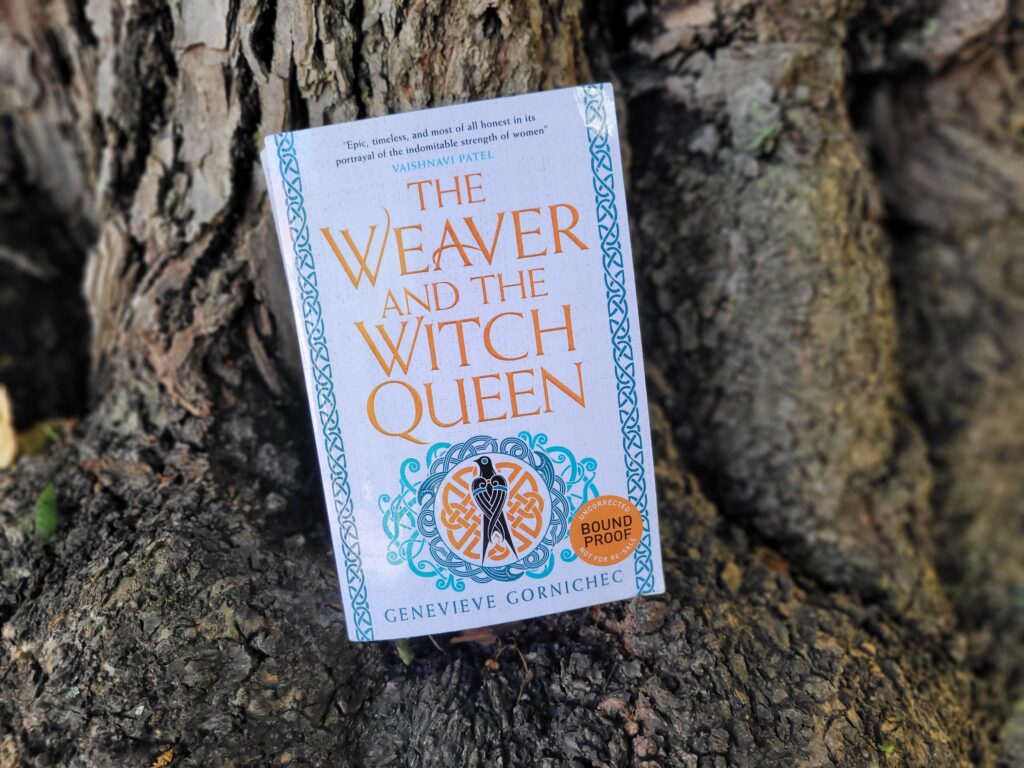 The Weaver and the Witch King is historical fantasy, and it's based on the Viking age in Norway with a (heavy) sprinkle of magic. The two main characters are Oddny, a quiet woman who lives a peaceful life devoted to healing others, and Gunnhild, the witch who ran away as child because she wanted to learn magic and who want power. They have know each other since childhood, and they were very young when they took a blood oath.
One day Viking raiders attack Oddny's family's farm. They kill her mother, Yrsa, and kidnaps her sister, Signy. Oddny barely escapes, just saved by a bird who attacks her kidnapper. The bird is no other than Gunnhild in bird's form. True to her childhood oath to Oddny and Signy, she and Oddny sets out on a journey in the hopes to save the kidnapped sister.
As a Norwegian, it's always interesting to see if an author is able to do our proud history justice, and I must say I think Gornichec absolutely does so. There's clear that she's done her research. An example of this is the story about King Harald, who was madly in love with Gyda and wanted to marry her. She said that she would only do so if Harald could collect all of Norway into one kingdom. He set out to do this, and never cut his hair nor beard before he was done, and Gyda accepted the offer of marriage. This is mentioned in the book, as well as the fact he was known to bed women wherever he went. (Which resulted in most Norwegians being a descendant of King Harald, yours truly included).
You can't help but fall in love with the characters of the book, even though they're far from perfect. They seem very realistic and human.
I think the book is very well written, and I absolutely loved reading the story, and am hoping Genevieve Gornichec will not stop writing books based on the Vikings and their myths.