I had just bought a CrockPot Express second hand, and I was browsing through Netgalley's offers on "read it now" cookbooks for slow cookers. It didn't take long before I found the book Crock Pot Essentials 101 Recipes to Make with Your Slow Cooker, by Anne Schaeffer, and decided to give it a go. This is clearly not a vegan cookbook, but I thought that there might be recipes I could "veganise". As I've mentioned before, I mainly use cookbooks for inspiration, and I thought that I could at least learn something about how to use my new device.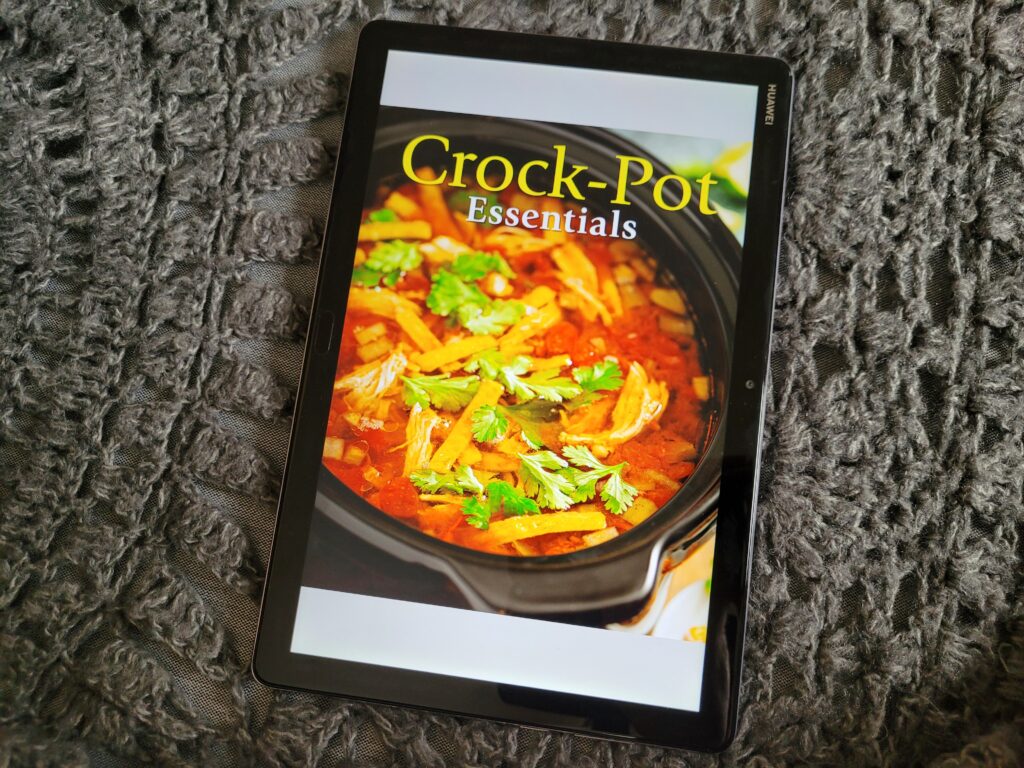 The beginning of the book started with how to calculate measurements. Fair enough, but not something I care too much about on a day to day basis. There were also a couple of pages on food safety, but after skimming through, I quickly saw it mainly concerned meat (yet another reason for eating plants?).
The book is really quite organised. It has sections for different recipes. It even has one for "meals for two", which I thought was quite neat. The first section of the book is the section for soups and stews, which I think is a good choice. The slow cooker is perfect for these kinds of recipes! Also, in-between the main recipes there are recipes called "Delicious Due", that contains recipes with side dishes or similar that goes well with the main dish.
There are a few recipes that are marked "vegetarian", but I found at least one recipe that was marked incorrectly: It was a chicken soup recipe. I think this must have been a glitch, though, and I hope that this is corrected in the final version of the book. There was also supposed to be an index at the end of the book, but that seems not to have been included in this ARC.

I found quite a few recipes I think can be easily veganised, or that inspire me to make something vegan that similar. This book worked well, even for me who have never used a slow cooker before in my life.