Monday, 11 August 2014
I had decided to take an earlyish flight, so that I had some of the day free to use, and not end up just travelling. After having our plane delayed, and then having to wait for our lugage for ages, I finally got on the underground from Heathrow and headed to Paddington where my hotel is.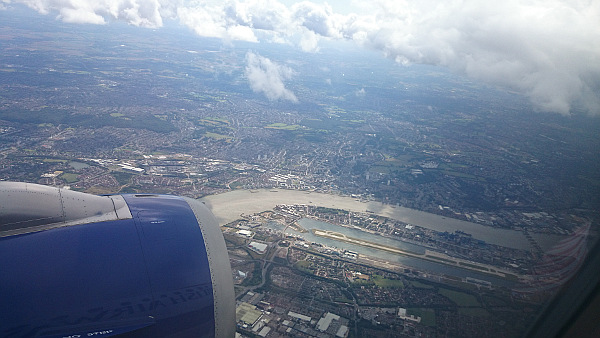 I was staying at the easyHotel Paddington, which for being one of the easyHotels, isn't too bad. OK, so I had to drag my suitcase up four floors (no lift), as I was given a room at the top floor, but at least it was nice and quiet, as the window isn't facing a street. Except for the fact that I could hear even the tinyest whisper outside my door, which didn't go quite the whole way down…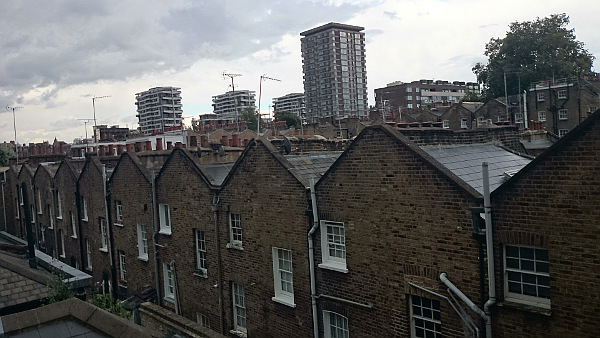 I managed to get some errands done, before I found a book shop called Daunt Books. It was such a nice book shop, I think it deserve its own entry, which will come at some other point.
The day was rounded off with having dinner with lovely people at the Real Greek in Paddington street. The food was amazing, and we all shared the meze. Most of the food was actually vegetarian, and I think my favourite must have been the hummus. The falafels were great too. Yum, yum! However, it turned out the be the most expensive meal I've ever had in London, I think. Almost 400 NOK! And they say Norway is expensive… Fortunately, you can get cheaper meals in London, and I managed to get meals closer to my budget the other days.
After some hours spent with lovely people, I headed back to the hotel, and spent a bit of time reading, before I was so tired I fell asleep.
Tuesday, 12 August
I woke up earlier than I had planned, so I actually managed to do a bit of walking around in Paddington before I headed for my lunch "date" in Covent Garden. I had luch with a girl I met at the bookcrossing convetion in Gothenburg last year, and it was fun to see her again. After lunch we headed for Forbidden Planet, that I always have to visit when i'm in london, and also walked around Soho and down Charing Cross road with all the book shops.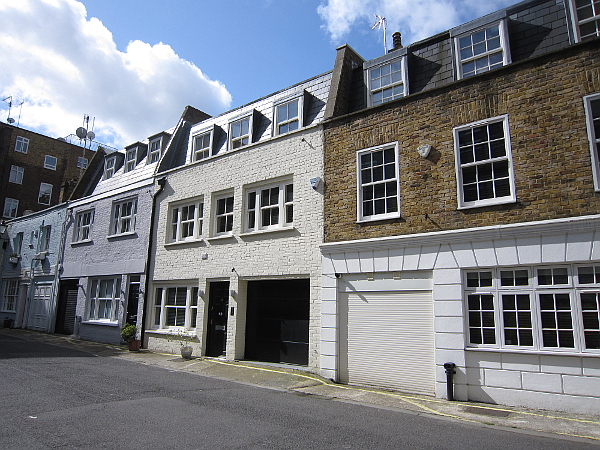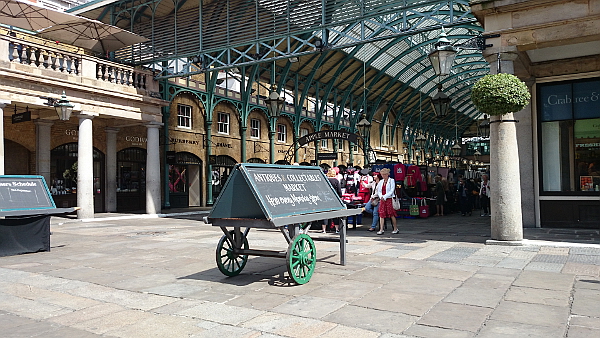 I did more walking on my own after we had said goodbye. It's actually quite good to just walk around and look at things. I then felt tired, and went back to the Paddington are, where I visited the floating book shop Word on Water. Walking along the canal is actually something I've never done before, and it was really nice. Those narrow canal boats you see really are something else, and I picked up there's a whole community around them. It was lovely.
After all the walking during the day, I felt tired, and found a pub with comfy chairs, and ordered some food and a pint of dry cider (not the sweet stuff you get in Scandinavia). It was so nice just to relax and not really do anything. So nice I decided on taking a quite night in my hotel room with sweets and reading, before I was so tired I wanted to sleep.
Wednesday. 13 August
This day turned out to be another day with a lot of walking. My first goal was the British Library, for the Comics Unmasked exhibition (which was really good, a blog post will come later). On my there I stopped to look at some Asus pads, and started talking to a guy who turned out to be Scottish (no Scottish accent to be traced…) Most definately a geek, so we didn't talk much about the product he was showing off, but more about science fiction tv series, compter games and other geeky things. It was a nice chat.
Original manuscript of Jane Austen's Persuasion (1816).
Photo: Mittens and Sunglasses © 2014[/caption]
After my visit to the British Library (which also included the compulsory "drool over Jane Austen and Charlotte Brontë manuscripts"), I visited Skoob Books, a book shop dedicated to second hand books. That shop also deserves its own entry.
I was the ready for book bench hunting. Of course, the book bench hunt will have its own blog post as well. White I was doing that, I ran into a lady by the Pride and Prejudice bench who also did book bench hunting. I managed to have a nice chat with her too! Quite lovely.
It's probably needless to tell you my feet hurt so much from all the walking, I decided to have dinner after that, and didn't really do anything for the rest of the day. It was quite late anyway.
Thursday, 14 August 2014
This was my last proper day in England for this time. It was also the day where I took a day trip to Norwich to meet up with my friend P. Getting from the hotel to Liverpool Street railway station went surprisingly smoothly (no changing of trains was nice). And the train trip was good to.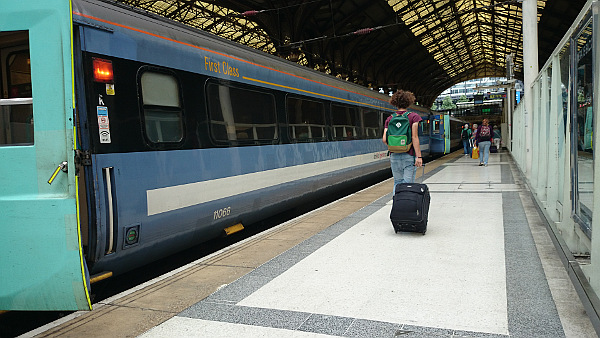 P. picked me up at the station in Norwich, and we headed for his place, where I got to see his cat again. It was nice and relaxing, and good to see my friend again. The hours just flew, and I then had to go back to the station and take the train back to London.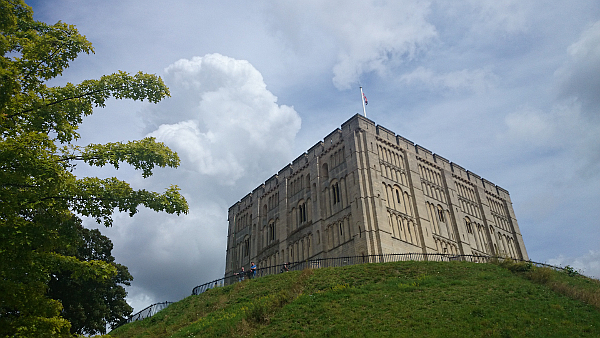 I stopped by a place called Le Gourmet Brasserie to have my evening meal. The place itself didn't look like much, and I was told I couldn't have the falafel as a meal (not sure about what the reason was), so I got to have falafel and feta cheese in a wrap instead, and to be honest with you, I'm glad I did. It was so yummy! I wouldn't brag about the service or the place, but the food was both very tasty and very cheap, so I guess you can't expect more?
Then it was time to head back to the hotel, pack my stuff, and get to bed…