Thursday morning we headed north, to give Canada a visit. On our way up we had a stop at a café north in Seattle called the Jewel Box, where we met up with a friend of mine, whom I hadn't seen since she was living in Norway over ten years ago. It was very good to see her again!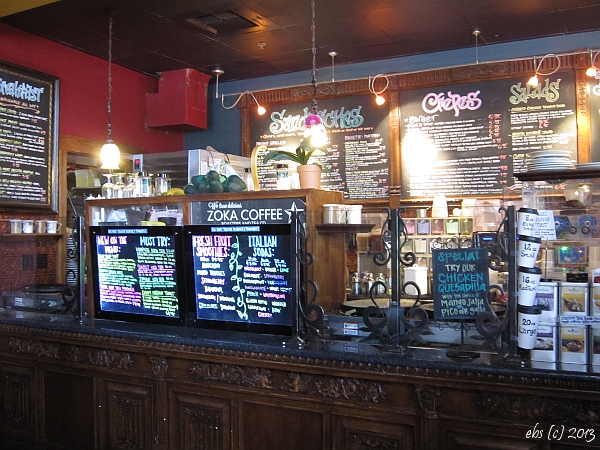 After that we continued towards our goal. The passing of the boarder up to Canada went smoothly, I even got a "Welcome to Canada!" from the guy who had a look at our IDs (and so my passport).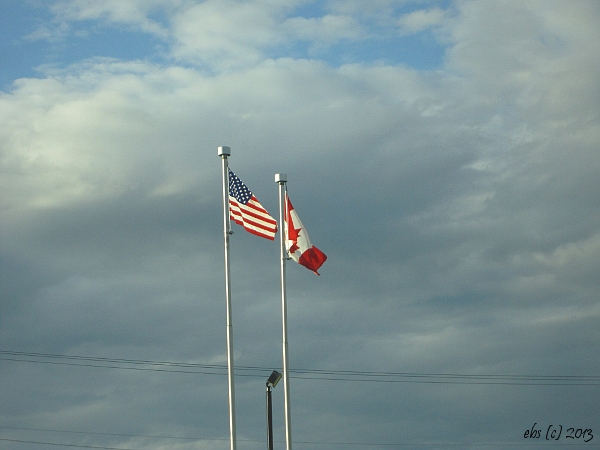 We woke up to rain Friday morning, but that didn't stop us. Right after breakfast we headed to the centre of Vancouver, and I got to visit the central library there. It was a huge building, and quite lovely. From above it actually looks a bit like spiral, from what I've seen on photos.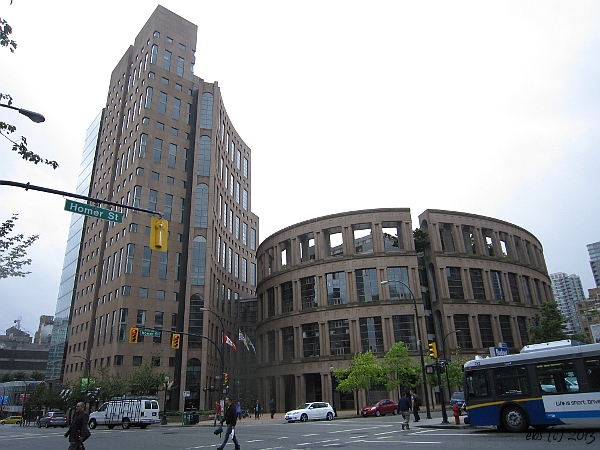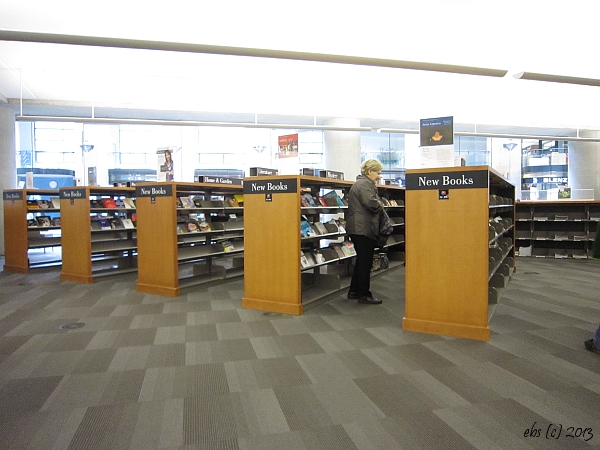 After walking around at the library for a while, we set out to Granville Island. This is an artificial island, and has a lot of places to eat and small, fun shops. We spent quite a bit of time there, though most of it went to lunch, as we had to wait for our food for ages.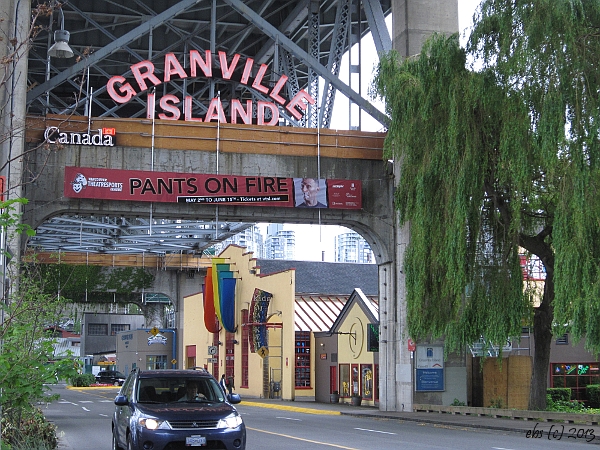 After our visit to Granville Island, it was time to leave the city centre, and we traveled by something they call the sea bus, a sort of ferry that takes you from downtown Vancouver to the northern part of the city.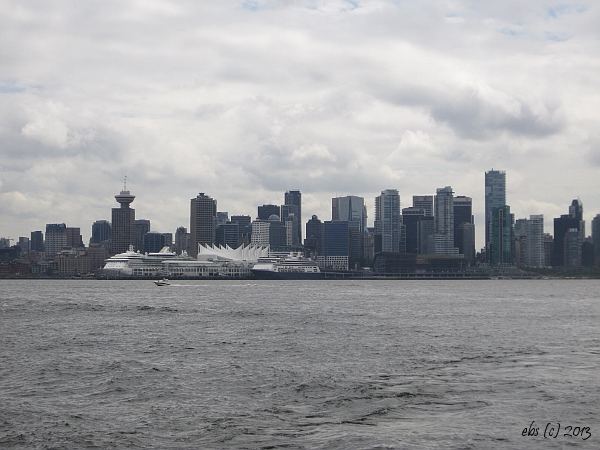 Today we got early to visit the Lynn Canyon before heading back to Washington. The Lynn Canion was beautiful, and it's woods and waterfall and just in general good smelling nature. Something different from most of what I've seen since I came over to Northern America.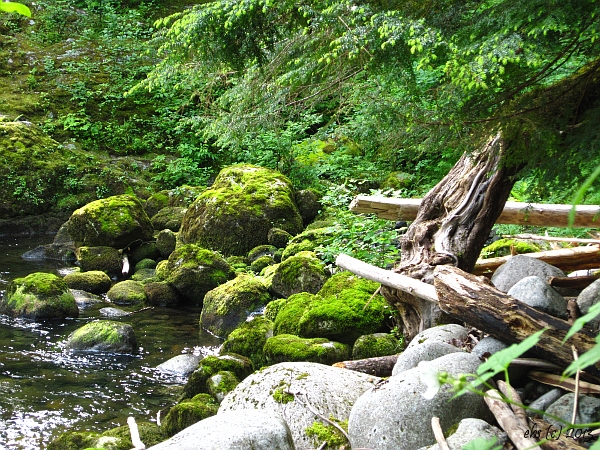 Driving back to Washington (state) took some hours, including a detour (due to a collapsed bridge) and having both lunch and a leg stretch or two. When we got back, I went for a walk, and it was a very sunny and warm day.