In July I found out the I had the opportunity to go to Bali at the end of December/beginning of January. After a bit of research, I ended up booking a trip to Seminyak, a city on the southern coast of Bali.
Getting from Oslo to Seminyak is a long travel: Three different flights, and it took me about 26 hours to get here. The whole thing started with delays from Oslo to Heathrow, and I was really worried that I wouldn't catch my next flight to Singapore. Fortunately, it all turned out good. I traveled by Singapore Airlines from Heathrow to Bali, both very nice planes. The seats were comfy, I had vegan food all the way and all was good. The only thing I didn't like, was the long wait between meals between London and Singapore. Several hours. Probably because of time difference. We had lunch soon after we took off, and then breakfast just a couple of hours before Singapore. I was so happy I had brought a banana and some nuts with me!
Singapore is one of the nicest airports I've been to (and I have been to quite a few). It's not very large, and getting between the terminals is really easy. I left for Bali from terminal 2, where you can find the "Enchanted Garden": A small oasis of orchids and a pond. So pretty!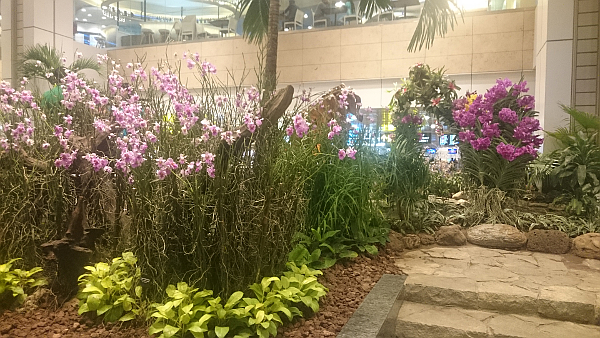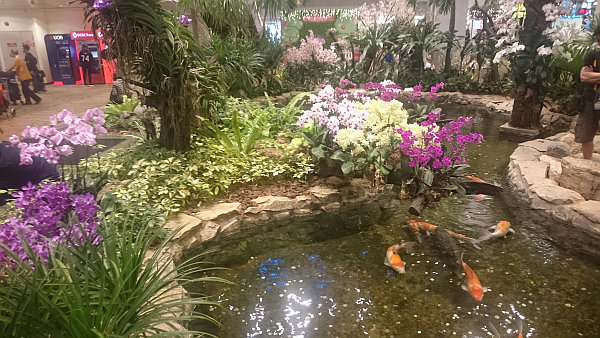 Arriving in Bali was a mixed experience. First I had problems with the cash machine (ATM), only to realise I had forgotten to open up for my card to be used in Asia (a security thing my bank has), and then I couldn't find the person who was supposed to take me to my hotel. After looking around everywhere and making a call from the information point three times, I gave up and took an airport taxi to my hotel. It was slightly more expensive than what I had agreed on with the private driver, but not horribly so. Apparently the driver had been there, so why I didn't see him, or why he didn't hear the calls over the information, I don't know. Important thing is that I arrived safe and sound at the hotel.
Checking in went well, and even though my plan was to sleep when I got there, I simply was't able to. I unpacked, and while doing so, I found out that I had forgotten my USB cable (that I use for charging my phone) on the last plane. I cursed myself, and hoped I was able to get a new one. However, I was so tired, I decided to have a nap, before heading out to catch one. Fortunately, getting one was easy enough, and when that was dealt with I decided to eat at the vegan restaurant across the street from the hotel. The restaurant is called EarthXpress, and is a bit expensive compared to other restaurants here, but I can deal. I had a really yummy meal: Chia Charm Bowl. The Chia Charm Bowl consisted of chia seeds marinated in coconut milk and agave, and was topped with purple dragon fruit. It was so good, I really want to have this again soon!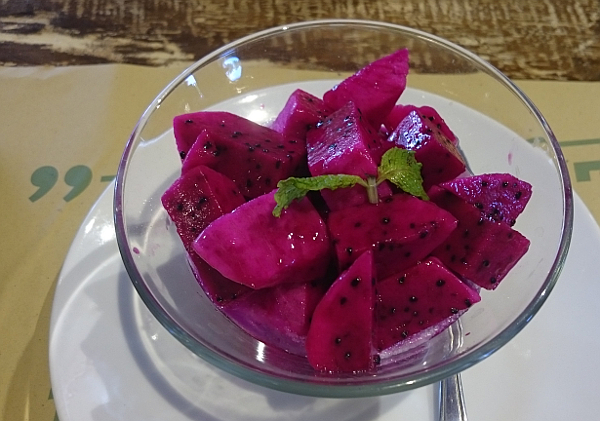 Even though I had slept like a log (at least that's whet it felt like), I felt exhausted the next day. I decided to take it easy, and went back to EartXpress for breakfast. I gad a Granola Fruit Mix, which was a mix of granola and fresh fruits, and topped with cashew milk.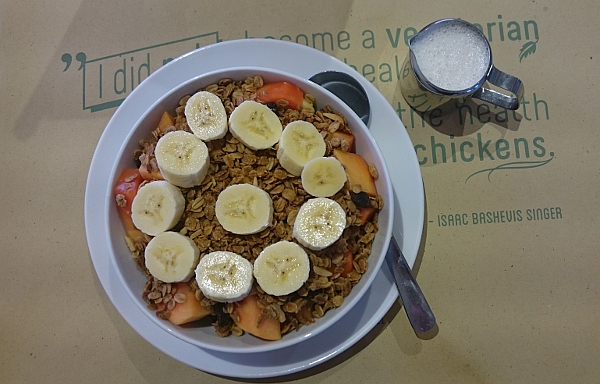 Since I was going to have a relaxing day, I checked out the hotel's pools. On the top there's a "Flowting Pool", which was really pretty, but didn't really work for swimming. On the ground floor you can find the main pool, so I spent a little time there, which was nice and relaxing. I love swimming, and am in love with my new swimsuit, that looks a little like a dress! I thought I had managed to put on enough sun lotion, and I didn't spend that much time there, but come evening, I found out my back was really sun burnt! I guess I should have had a sun lotion with a higher SPF than 30, as well as longer arms… Trying to put sun lotion on your back yourself really is a pain…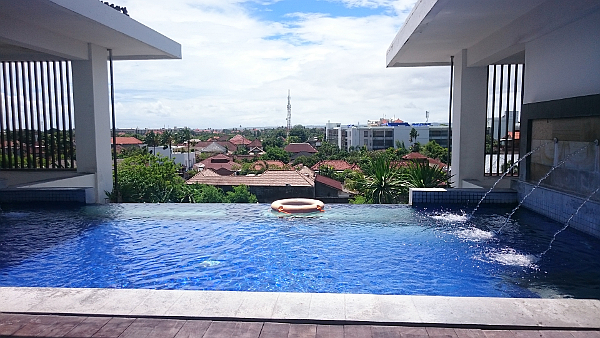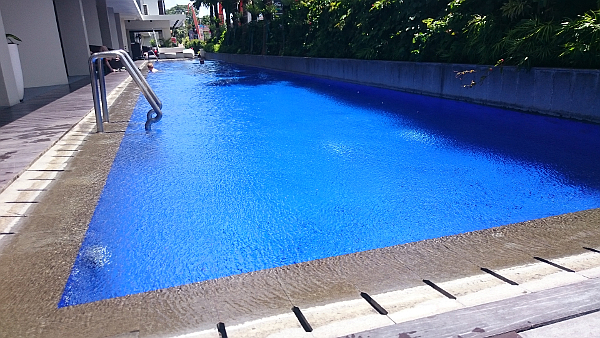 I decided to have dinner at a vegan restaurant not far from the hotel called Tasty Vegan. When I got there it seemed to be a bit hidden away, and situated inside a sort of garden. It was a really quiet spot, and it was really cheap too! I bought a dish with tofu, tempeh, and vegetables in a coconut sauce served with rice. It was called Nasi Kare, and in my opinion really nice. I paid just 50 000 DPR (less than 40 NOK / 5 USD / 4 GBP) for the dish and a bottle of water!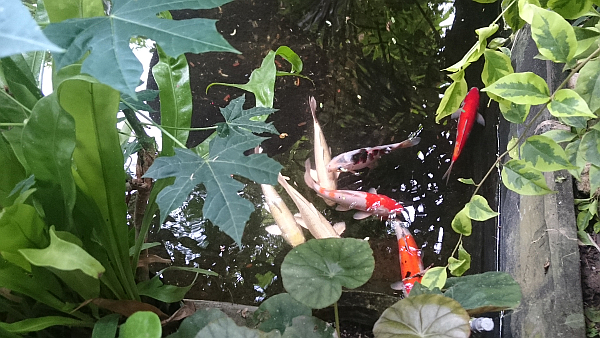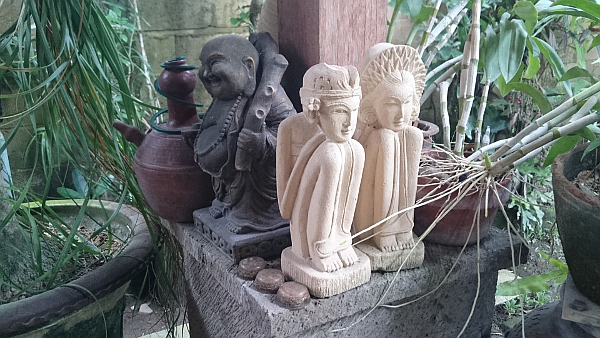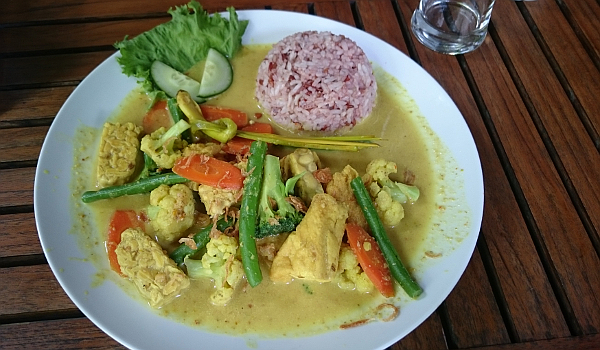 I was not pleased to find out that I was down with a cold when I woke up this morning. I decided to have breakfast at the hotel, and had a simple platter of fresh fruits. After having breakfast, I decided on visiting a coffee place near the hotel, that I found via Google Maps. I was really pleased to check it out, it was such a nice place, and the coffee was really good too! The café is called Koop Roaster and Cafe. After a chat with one of the people working there, I found out that not only do they roast their own coffee beans every morning, but they also own their own coffee farm where they grow most of their beans! How cool is that?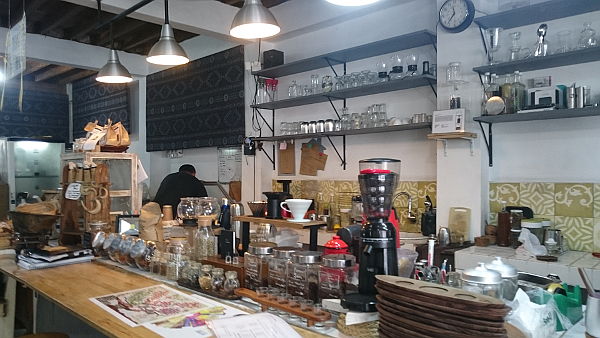 I went back to familiar places for lunch and dinner. Had a chickpea burger for lunch at EarthXpress, and a vegan steak (fitting for Christmas dinner, right?) at Tasty Vegan. Tasty Vegan is quickly becoming a favourite of mine here in Seminyak, the staff is so friendly, and the food cheap, but good.
I went back to the hotel after dinner, and decided on having an early night.