My first meeting (if you can call it a meeting) with matcha was when I visited Copenhagen in December 2016. I had read about a place called The Byoh Matcha Bar over at Silje Alice's blog a couple of months previously. I love trying new things, so of course I needed to try out this as well! I remember going for a matcha latte with cashew milk, and that I really liked it!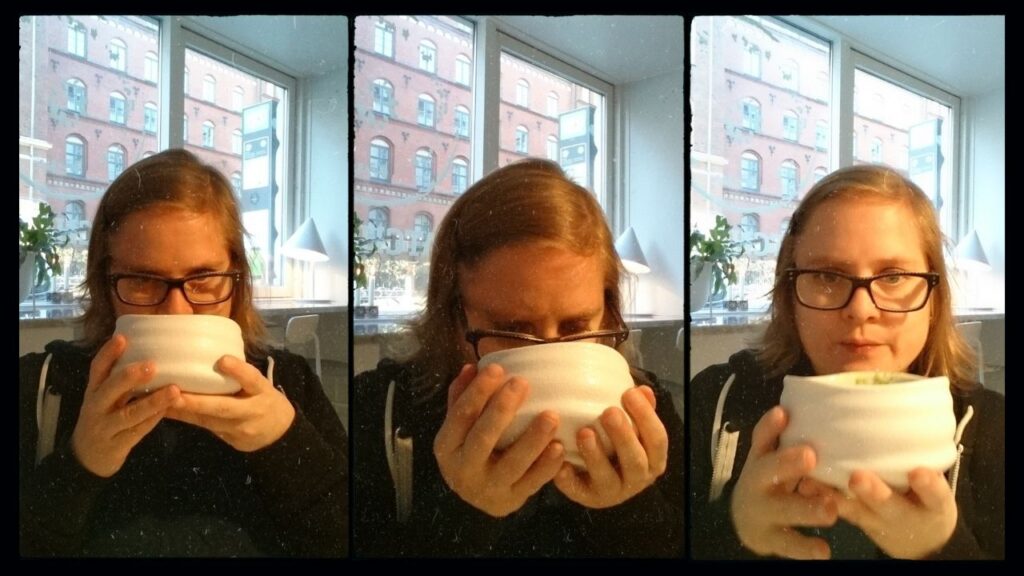 Since then I've had it a few times, and a little while ago, I wanted to try to make my own. As I don't really have the equipment for making it the proper way, I decided to try my luck with what I have. I used a small battery driven whisk I have to mix, and heated oat milk (barista version) in a small pot on the stove. Except for tuning out a bit too hot, it actually wasn't bad at all!
I am planning to make it again, and have been drooling over matcha sets over at Etsy. I am still doing a bit of thinking whether to go for it or not… We'll see.