After first waking up at 4:30 this morning, and then heading back to bed for a few more hours, I went out for breakfast kind of early (at least for me). And what would be more natural than having it at an American diner? I got a stack of yummy pancakes with butter and maple syrup, and coffee.
I decided on doing a bit of sightseeing by foot. I strolled down to Broadway, and followed it all the way down to Time Square. It felt almost unreal to actually be there! I also headed to the Empire State building, which I can see from my hotel room, but decided on not going up.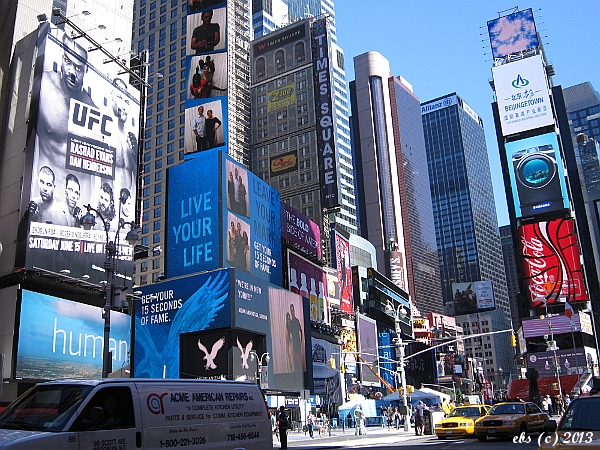 One of the great thing by walking around, is that you get to see so much more. Things typical for the country or city you're visiting. Like, for example, the yellow school buses they have here in the US, or the typical fire escape outside the houses in New York…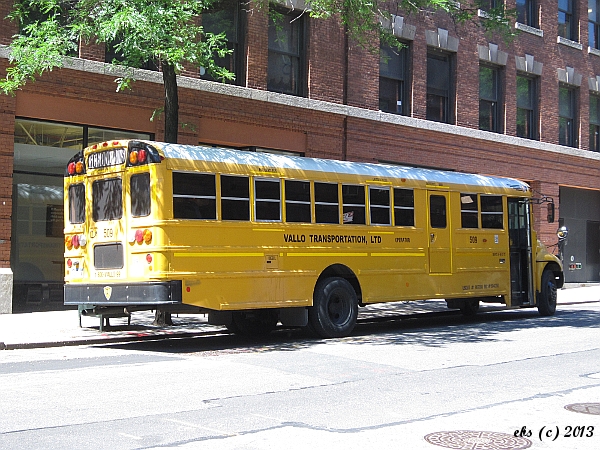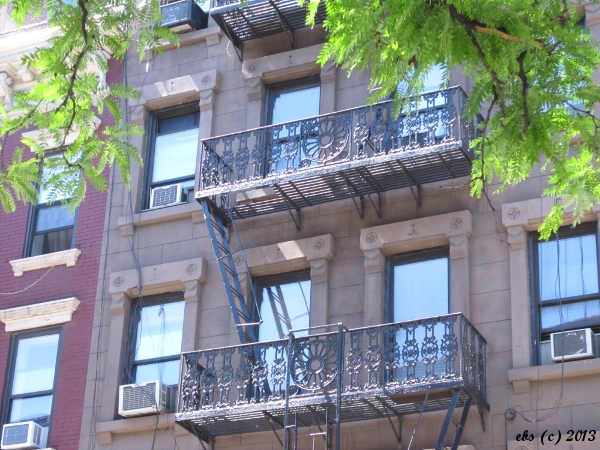 After having stuffed myself with a large lunch, I decided to head for Staten Island. To get there, you travel by the Staten Island Ferries. The ferry is actually free, and a great way to see the famous Statue of Liberty.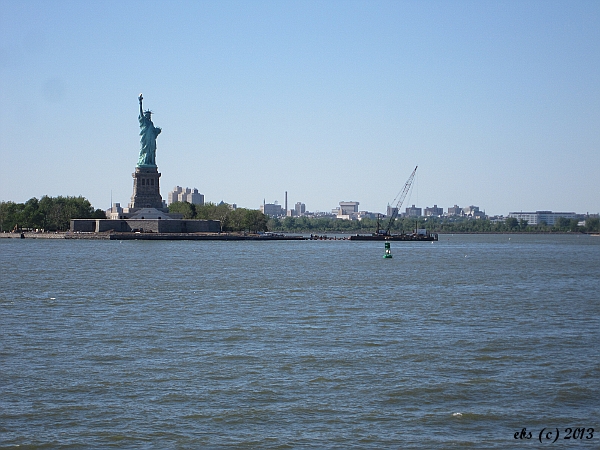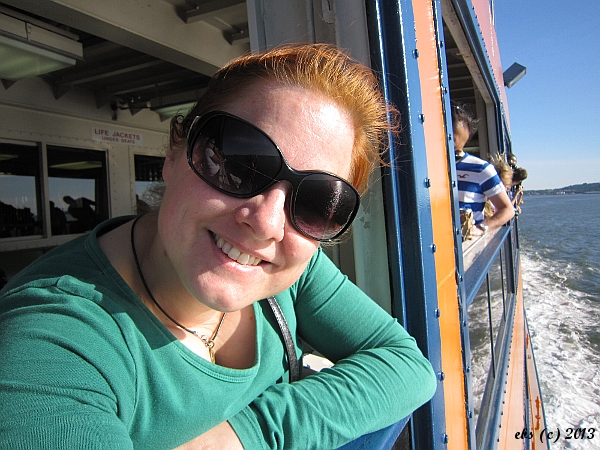 After all the walking, I found out I wanted to have dinner nearby. I stumbled upon a small place, and ordered my meal at the desk to eat in. I was surprised when I was told it was only $3.50 for the meal, including a bottle of Snapple! Another thing I noticed was that I was the only female eating there… The food was really good, though, but probably as far from fancy as you can get.
My feet are sore after such a long day on my feet, with a lot of walking. I'm still a bit jet lagged, so I will probably fall asleep quickly…