I woke up to a very sunny day today, and figured that a great idea would be to walk down the famous 5th Avenue and head for Central Park. So, I grabbed some breakfast on my way to Fifth Avenue, and the adventure was on!
5th Avenue is a huge shopping street, with a lot of fancy shops. This is where you can find famous brands, but to be honest, I'm not all that interested in that. You can also find a lot of interesting architecture, and a huge Barnes & Nobles, which is an American book shop chain.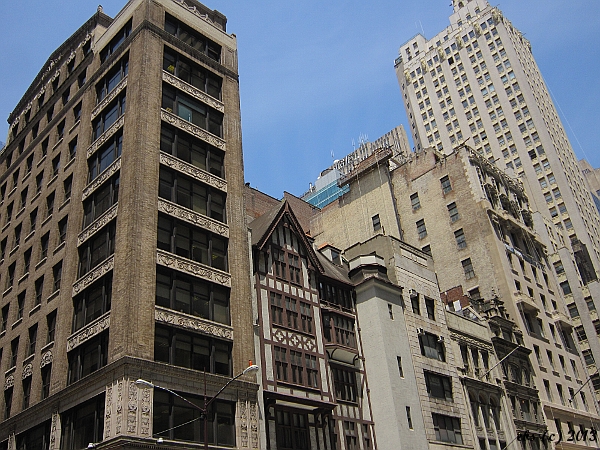 Except for the book shop, the only other shop I was interested in was Tiffany's & Co., mostly because of the book Breakfast at Tiffany's by Truman Capone and the film based on the novel. Coming into the shop felt very strange. The guards were very polite, and everybody were greeted with a good morning. I did have a look at the jewelry, but they weren't really my cup of tea…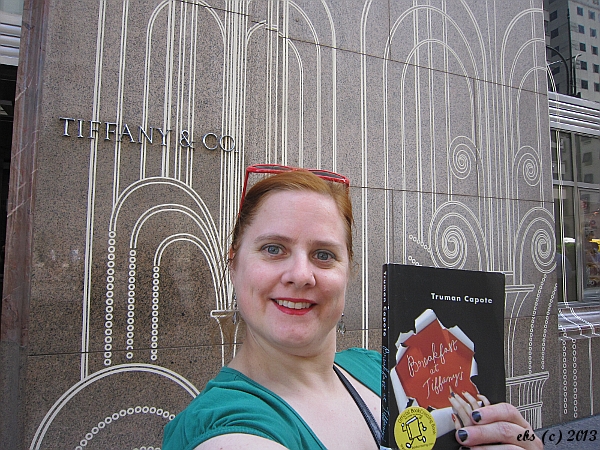 Tiffany's is situated right by Central Park, and that was my next spot. I have to say, Central Park is probably my favourite spot on the whole of Manhattan. There's plenty of things to see! It's also a lot more quiet than the rest of the city. Sometimes you can hardly notice you're actually in New York City, as you don't hear much else than birds singing. This is where you can take a break from the busy city life and actually find some peace, even though you sometimes see the city peak over the trees…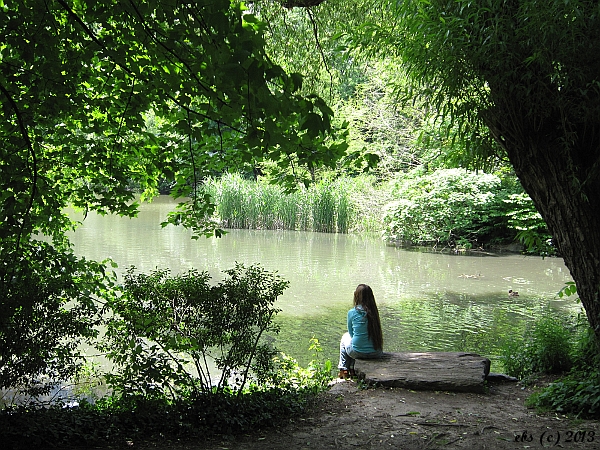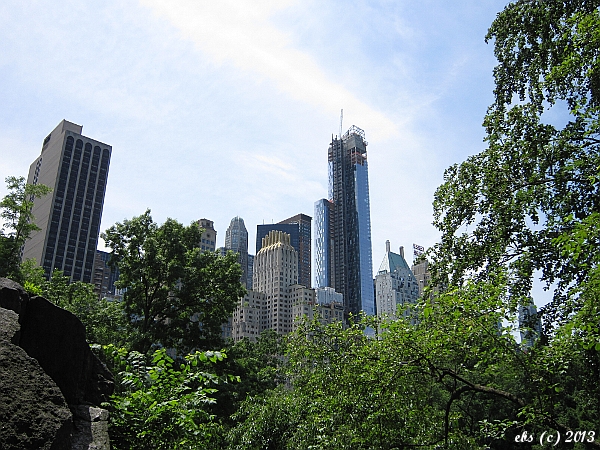 There were a lot of musicians performing in the park. I was surprised by the quality of the music they performed. Wonderful! Not to mention the lake you keep seeing on films, where people can hire boats and go for a row. And did you know there's a castle in the park? And a pond with real live turtles? This, and a lot more, is in the video below.
After the park, I went back to the hotel, and picked up some food on the way. Decided on taking the rest of the day in the room, relaxing. After all, I had spent many hours walking (Central Park is HUGE), and I was tired and had sore feet. After all, I need to be fit for a new day tomorrow, when new adventures awaits!