I set out after breakfast to visit the Castel Sant'Angelo, which is only a 15 minutes walk from my hotel. I was fortunately early enough to avoid the huge queue I saw on my way out, and after a bit of queueing I was inside.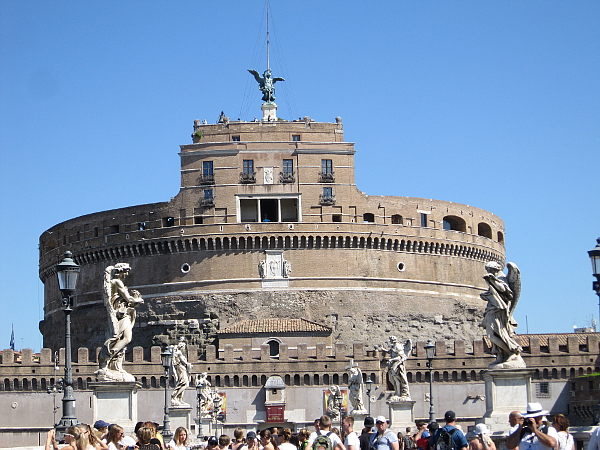 Castel Sant'Angelo, or the Mausoleum of Hadrian, dates back to 139 AD, and is the tomb of the Roman emperor Hadrian. Hadrian is known for building Hadrian's Wall, which marked the northern limit of Britannia, and was a Roman emperor from 117 to 138 AD. Much of the tomb contents and decorations have been lost since the building's conversion to a military fortress in 401, and at the beginning of the 14th century the popes converted the structure into a castle, and the Papal state also used it as a prison. The Castel Sant'Angelo was made into a museum in 1901.
Here are some of the photos I took inside the Castel Sant'Angelo: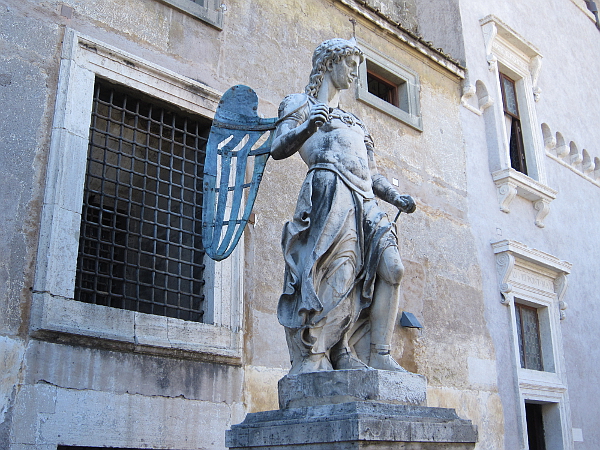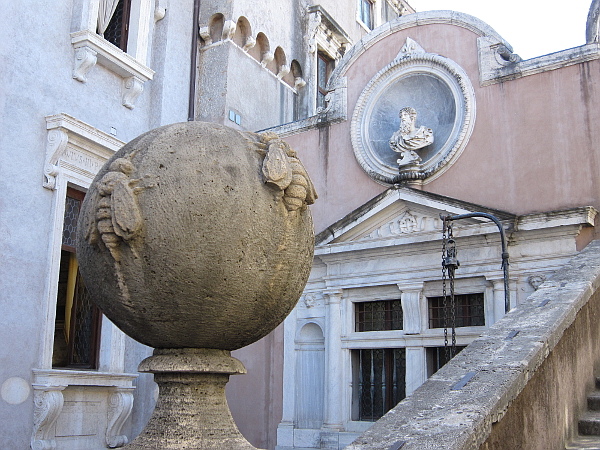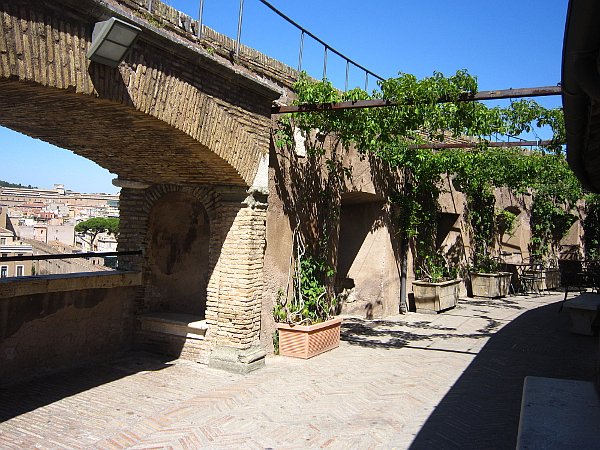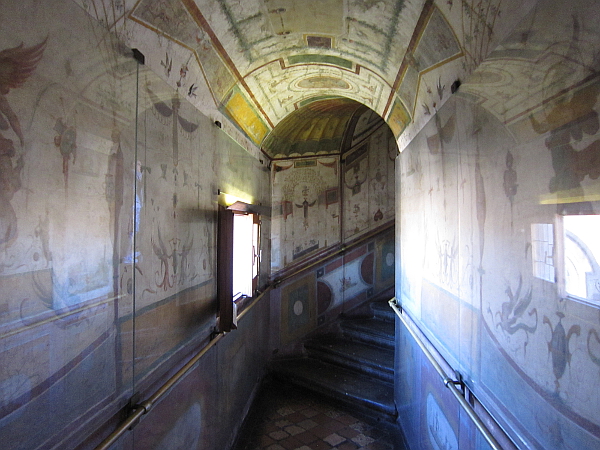 After visiting the castle, I headed for lunch, and had what probably was the most expensive roasted potatoes I've ever had, and then back to the hotel. I spent most of the afternoon in the rooftop garden, reading my book, which was very nice and relaxing.
In the evening I met up with a couple of bookcrossers for dinner, which was nice. They were an italian lady, and an American lady that have been living in Italy for the last 30 years. It was a fun evening, and I got back to the hotel fairly late (for me).