It has been a while since i went to Milan: I visited the famous city in November last year. I went there for a long week end on my own, and even though I didn't like it by far as much as Rome, I still enjoyed my stay there. I think that if I had been more into fashion, it would have been a more interesting stay, but fashion really isn't my thing…
Travelling as a vegan is always interesting, as it's hard to know whether you're able to get nice, vegan food or not. However, Milan wasn't a problem at all, as there were several vegan places to eat, and some of the Italian dishes are vegan by default. Here are my favourite places to eat out in Milan:
Mantra Raw Vegan
Address: Via Panfilo Castaldi 21
I found the restaurant Mantra Raw Vegan pretty much by coincidence. I had planned to go back to the hotel, and wanted to look up the quickest way to get there on Google maps. The restaurant's name popped up, and I decided it was a place i would love to try.
The Italians tend to eat dinner by far earlier than us Norwegians, so when I got there, there was no dinner service until 19. I didn't feel too bad, though, as I had had a big lunch. I went for a matcha latte made with almond milk, and a so called "nice cream" they had named Ciot Cream. I went for the chocolate one, and it was super yummy. The matcha latte was very nice too.
Though the restaurant is fairly expensive, even for a Norwegain, it really is very good, so definitively worth a visit!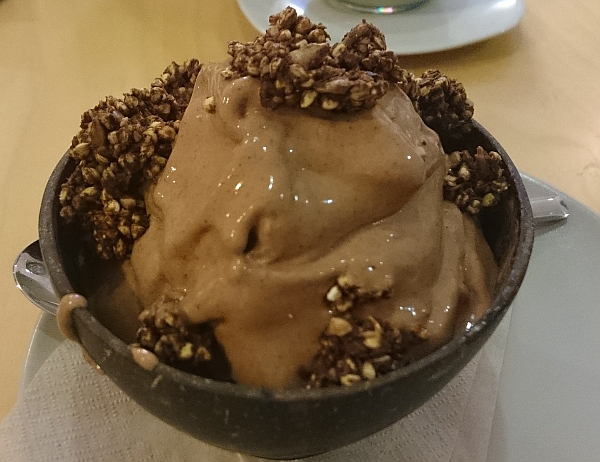 Universo Vegano
Address: Via Solferino 41
My very first meeting with Universo Vegano, was when i visited Rome in August 2016. This is an Italian chain of vegan restaurants, and I have never been disappointed by their food. This time around, I had a mushroom lasagna, and i'm not lying when I say that it's probably the best lasagna I've ever had! It was very good! I also had a cake for dessert, but this time around, the lasagna was the true star.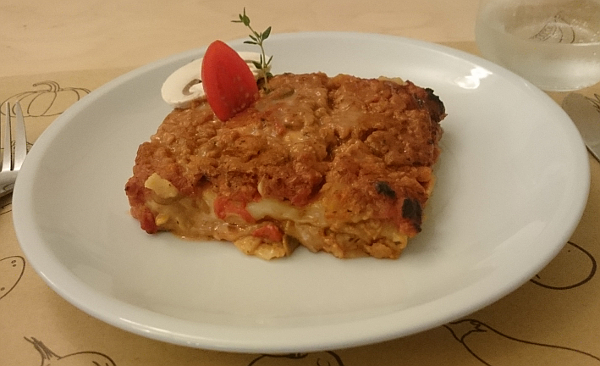 Though I visited other places for food that were good, like Flower Burger (where i had a chickpea burger with vegan cheese called Cheesy Cecio), these two were my absolute favourites. I think i would have liked Flower Burger more if it had decent seating, though it's more of a take away place than anything else. The burgers are good, though.
Have you ever been to Milan? Do you have any favourite places to eat out?